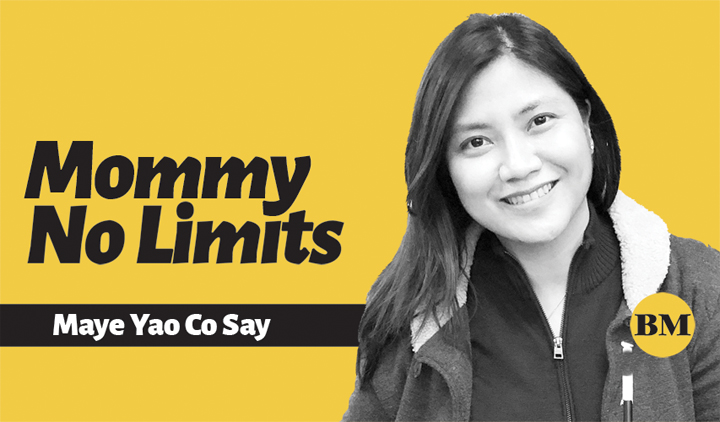 WE have just observed National Heroes' Day. Nowadays, it is not as easy to teach heroism to our children. I remember bringing my children to Rizal Park and the Intramuros area when they were around 10 years old. As a family, it was good to learn and re-learn our heroic history. I have also tried to remind them of the importance of the Filipino language and how it reminds us to love our country. Recently, I found a good way to make this more palpable for my kids through a medium that is close to them…art and words.
I enjoyed seeing books that have socially-relevant topics that my kids can totally relate to. These two book titles are Safe Space: A Kid's Guide to Data Privacy and I Am the Change in Climate Change. What is notable is that when you purchase these from the online store Lookingforjuan.com, each purchase is matched with book donations to disadvantaged communities. This way, my children know that being a hero today is possible with the little things we can do as individuals in our community, as well as establishing and supporting purpose-filled entities like Looking for Juan.
The online store is replete with art-based books and gift items, and it aims to improve literacy in the Philippines by merging art and purpose with every purchase. This makes it easy for individuals and companies to complete their requirements for gifts while contributing to the future of the next generation. Navigating through the site also allowed me to find interesting stories of everyday heroism from people like web developer and social entrepreneur Koree Monteloyola, which I can share with my kids.
Entrepreneur, racer, vlogger, environmentalist and trans woman Angie King tied-up with Looking for Juan. Leafing through the pages of Looking for Juan's books, she was impressed and wanted more of these books to get to more children. "I wanted to donate to spread the messages in Looking for Juan's books. Sadly, I don't think parents and teachers are educated enough to explain these things to children. The books clearly describe things that kids should know early on. Books are important because they help shape minds and thoughts. I still love reading a good book in this digital age because it just more satisfying than reading a web page," said Angie, who provided a budget to disseminate learning through the web site. The titles purchased by her fund are Safe Space: A Kid's Guide to Data Privacy and I Am the Change in Climate Change.
Safe Space: A Kid's Guide to Data Privacy is an activity book that introduces the concept of personal data to children while teaching them how to protect it. Through engaging activities and child-friendly language, the book breaks down how social media, online gaming platforms, and other platforms get our data and how it is used. The book also emphasizes how and why we should strengthen our privacy settings. Meanwhile, I am the Change in Climate Change unpacks the concept of climate change to kids through child-friendly illustrations and interactive activities grounded in science. The book aims to promote environmental stewardship by helping kids realize that there are things that they can do to respond and adapt to climate change.
The sponsored books were given to kindergarten and Grade 6 students of East Central School and participants of San Miguel National High School's "Reading on Wheels" program held in the communities of Barangay Mandaragat and Barangay San Miguel in Palawan. Everything was arranged by Looking for Juan.
Another example is the case of US-based Bianca Altavas who shopped from the web site specifically to provide donation, and Looking for Juan decided to send the additional books to Bianca's area of choice.
At the height of the pandemic, Bianca yearned for a way to extend assistance from overseas to her kababayans in Roxas City. She wanted to do something particularly for the children. "Covid-19 has affected our children's education, so I wanted to help bolster learning even within the home with quality books that children can read independently or with their parents," Bianca explained.
From www.lookingforjuan.com, Bianca bought 200 copies of Karapat Dapat by May Tobias-Papa and Ang Ilustrador ng Kabataan (Ang INK). The 60-page activity book depicts the United Nations Convention on the Rights of the Child in a way that children themselves can understand. The book aims to empower children by letting them know that they are valuable, celebrated, and protected no matter their background, gender, or religion.
Looking for Juan matched each of Bianca's purchase with two books, allowing her to donate 600 books in total. These were turned over to barangay representatives and teachers who took charge of distribution to 47 day-care centers around Roxas City.
"Every Filipino can help the next generation just through a simple purchase and Looking for Juan can be a mission partner in making this happen," said Looking for Juan CEO Larissa Chavez. To partner with Looking for Juan, or to learn more about its advocacy, e-mail store@lookingforjuan.com or shop at www.lookingforjuan.com.