An estimated $22 million in business leads was generated following the successful business mission to Tokyo by top executives from the creative industry in the Philippines.
Organized by the Philippine Trade and Investment Center in Tokyo (PTIC Tokyo) – the field office in Japan of the Department of Trade and Industry (DTI) – the first post-pandemic business mission to Tokyo saw delegates from the Game Development Association of the Philippines (GDAP), Cybercraft Philippines Association and the Creative Content Creators Association (SIKAP) joining forces with officials and members of the Cebu Chamber of Commerce to hone the country's potential and turn it into a regional hub for creative services.
According to the DTI's Export Marketing Bureau director Christopher Arnuco, creative services accounted for 7% of the overall economic output of the Philippines in 2021.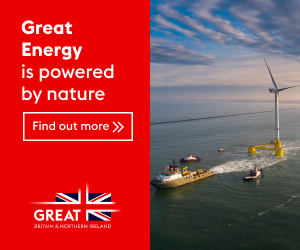 "We want to optimize the growth prospects of the Philippine creative industry by exploring business opportunities in foreign markets and learning from global best practices. We want to build on the growing international momentum for our IT-BPM animation, game development, digital marketing and design services," said Arnuco,
The 35 delegates, mostly CEOS from 23 companies, were recruited by the EMB to take part in the business mission that served to underscore the DTI and PTIC Tokyo's commitment to upgrade the skills of Filipino creators in Japanese-style animation and game development.
"To survive and thrive, business enterprises in our country need to embrace innovation and pursue digitalization. We want to grow the Philippine economy and develop globally competitive and innovative industries that support inclusive growth and quality of life for all Filipinos," affirmed Trade Secretary Alfredo Pascual.
PTIC's institutional partners that include the ASEAN Japan Center (AJC), the Japan Chamber of Commerce and Industry (JCCI), and the Cabinet Office for Space Policy invited experts to present on various topics that include Japan's latest CG animation technologies, characteristics of game users in the Japanese market, and prospects for international collaboration in Japanese gaming and animation. Delegates also listened to briefings and met with executives from Nintendo, Kadokawa, Altplus Inc., Katomasa Inc., SpiderPlus and Active ReTech.
According to Commercial Counselor and Special Trade Representative Dita Angara-Mathay, the delegation interfaced with more than 90 Japanese stakeholders in Tokyo, generating business leads estimated at US$22 million.
"Our delegates who immersed themselves in Japanese cultural expression, visual arts, digital interactive media and its play with advanced technologies identified potential partnerships in business development and capacity building ventures, most important of which are those that will upgrade skills of Filipino creators in Japanese style animation and game development," Angara-Mathay said.
Among the highlights of the Tokyo visit is a tour of the facilities of Creek and River, a pioneer in creator agency business consisting of about 80,000 creators and nearly 1000 partner corporations; and Center of Garage, an incubation center composed of startups, super factories and large corporations that share a collective vision of accelerating innovation of deep tech startups.
Six Japan-based startups expressed keen interest to enter the Philippine market and presented their innovations in construction materials, agriculture applications using big data from space assets, EV storage batteries, environment-friendly leaching using algae technology, biomaterials for geotextile nets, and Riken ventures involving moss as agents for manufacturing and processing.
The group also visited Akihabara, Japan's center for otaku culture, and the NTT ArtTechnology Museum where cutting-edge digitalization and visualization technologies are used to showcase art and culture for regional promotion and revitalization. The Philippine mission also coincided with Content Tokyo, a yearly event participated in by local and global content creators, distributors, solutions and technology providers, marketing companies, and licensing professionals.
Creative industry players described the business mission to Tokyo as an encouraging development as it opens doors for opportunities to outsource, promote and grow their businesses, and showcase the world-class talent of Filipino creatives and their potential to contribute to the global creative economy in a sustainable manner.
Image credits: Bloomberg