The state weather bureau is closely monitoring two weather disturbances affecting the Philippines.
Supertyphoon "Hinnamnor" maintained its strength as it moves closer to the Philippines, while tropical depression Gardo continues to move northwestward hovering east of extreme Northern Luzon.
While Gardo is not likely to make landfall, the country's state weather bureau said Hinnamnor, which is now a super typhoon, might enter the Philippine Area of Responsibility (PAR) by Wednesday evening or Thursday morning.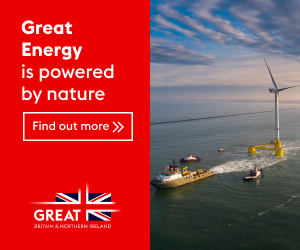 Philippine Atmospheric, Geophysical and Astronomical Services Administration (Pagasa) Administrator Vicente B. Malano said in a news conference that eventually, Hinnamnor may overpower and cause Gardo to dissipate.
Gardo is not likely to make landfall, he added.
Engr. Juanito S. Galang said Signal No. 3 may be hoisted over Batanes, Calayan and Babuyan Island by Thursday once Hinnamnor enters PAR and be renamed Henry.
In case of landfall, Batanes, Calayan, and Babuyan Island may experience 185 kilometers per hour (kph) winds.
"That is why we are now advising the people to be prepared for the typhoon," he said in Filipino.
Rainshowers are expected by Thursday and Friday in Zambales, Cordillera, and other parts of Northern Luzon, including some parts of Central Luzon.
In an 11 a.m. Bulletin issued on Wednesday, Pagasa said Gardo is forecast to move generally north-northwestward or northwestward throughout the forecast period as it interacts with Hinnamnor outside PAR.
Gardo is moving northwestward at 10 kph and is packing maximum sustained winds of 55 kph near the center.
By 8 a.m. on September 1, it is expected to be moving at 860 kilometers east northeast of extreme Northern Luzon.
On the other hand, in its Tropical Cyclone Bulletin No. 5 issued at 11 a.m. on Wednesday, August 31, Pagasa said the center of the eye of Hinnamnor was spotted at 980 kilometers northeast of extreme Northern Luzon.
It is packing maximum sustained winds of 195 kph near the center, with gustiness of up to 240 kph and a central pressure of 925 hPa.
By 8 a.m. on September 1, it is expected to be at 515 kilometers east northeast of Itbayat, Batanes.
The super typhoon is forecasted to affect extreme Northern Luzon until September 5, bringing about strong winds and rains that may trigger flooding in the area.
Red Cross alert
Meanwhile, an army of volunteers has been alerted by the Philippine Red Cross (PRC) to prepare to respond after Pagasa reported that Hinnamnor might bring heavy rains to some areas in extreme Northern Luzon.
PRC Chairman and CEO Richard J. Gordon said these volunteers are ready to assist in delivering PRC's disaster response operations in complement with PRC's modern response equipment and data network, enabling the humanitarian organization to rapidly deliver aid in emergency situations arising from hazards.
Heavy rains may cause flooding and landslides, and the PRC reminded the public to follow the organization's 4Ps: Predict, Plan, Prepare, and Practice, while it monitors the situation on the ground through its chapters and via its state-of-the-art operations center.
"Magbantay at maging alerto. 'Yan ang lagi nating mensahe sa mga Red Cross chapters kapag may parating na bagyo [Let us be ready and be prepared. That is always our message to our Red Cross chapters if there is an expected typhoon], Gordon said.
He added that the PRC always upholds its mantra "Volunteers + Logistics + Information Technology = a Red Cross that is Always First, Always Ready, Always There."
Pagasa is also currently monitoring Gardo, but it is "unlikely to directly affect the weather condition in the country within the forecast period," according to the state weather bureau.
For any emergency assistance, please call the PRC's Operations Center at 143 or 8790-23-00.
Image credits: NASA/Suomi-NPP