Fresh off energetic nights with delicious highball serves, dance-worthy music, and a successful first run in Burgos Park, Taguig last April, the Johnnie Highball Bar is back and heading down south to Alabang. This time, Johnnie Walker is ready to bring a new line-up of exciting activities and programs for Southies to experience while enjoying the big, bold flavors of Johnnie Walker.
The Johnnie Highball Bar is taking over The Courtyard at Molito Lifestyle Center from August 18 to September 11, and visitors of the bar can expect live performances and DJ sets, interactive arcade games, and delicious food popups throughout the four-week run.
"With the success of our Burgos Park run, we've seen how the Johnnie Highball Bar has played a role in social regeneration, bringing people back together to keep walking and taste more out of life," shares Merell Beltran, Marketing Manager for Culture & Advocacy of Diageo Philippines. "We're excited to bring the Johnnie Highball Bar to Alabang to cater to consumers in the south of Metro Manila and to bring the signature Johnnie Walker experience and introduce new ways they can enjoy Johnnie Walker."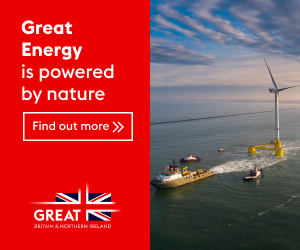 Unleashing the Bold Flavors of Johnnie Walker
There are new cocktail serves to try at the Johnnie Highball Bar run in Molito, featuring recipes developed by Diageo Brand Ambassador Rian Assidao and Diageo Reserve World Class Philippine Bartender of the Year 2018 Lester Ligon.
Aside from the iconic Johnnie & Lime, Johnnie & Ginger, and Johnnie & Apple highballs, customers can also order the Johnnie Guava Sour, a creative twist on the classic whisky sour and made with guava juice; the Johnnie Orange Cold Brew, a balanced whisky and coffee cocktail made in collaboration with EACH Coffee and brightened with spiced orange syrup; and the Johnnie Old Fashioned, a timeless whisky cocktail that brings out the bold flavor of Johnnie Walker, stirred down with sugar and garnished with an orange wedge.
The entire Johnnie Walker Range, including Johnnie Walker Red Label, Johnnie Walker Black Label, Johnnie Walker Double Black, Johnnie Walker Gold Label Reserve, Johnnie Walker Green Label, and Johnnie Walker Blue Label is also available at the bar for customers to enjoy by the shot or by the bottle.
Wanderland at the Johnnie Highball Bar Launch Event
For its opening weekend on August 19 and 20, Johnnie Walker partnered with Karpos Multimedia to create a mini Wanderland experience in Molito. Wanderland at the Johnnie Highball Bar featured live performances from August Wahh, Barbie Almalbis, DJ sets from Ean Mayor, Dayglo, and Abdel Aziz, and live art by painter Lee Caces.
During the launch event, guests were also treated to specialties from Hungry Homies, Vito's BBQ, and Onlypans while enjoying delicious coffee-infused drinks from Grouphug.



Johnnie Weekend Events at the Johnnie Highball Bar in Molito, Alabang
For three more weekends following the launch, the Johnnie Highball Bar will be the venue for more programs, with musical acts and themed pop-ups featuring well-loved food and lifestyle brands:
September 2-4: Johnnie Walker x Let's Eat Pare feat. Red Ollero
Johnnie Walker partners with Let's Eat Pare to bring crowd-favorite food partners Daniel Baker, Kanto Pares, and Starr's Famous Shakes to the Highball Bar with a stand-up performance by comic Red Ollero on September 3 at 8:30 PM.
September 9-11: Poblacion Eats with Careless Music
Closing the Molito run on a high note, food offerings from Notorious Concepts' Alamat, West 32, and Japonesa will be at the Johnnie Highball Bar with live music performances from Lesha Liton and Issa Pressman on September 10 at 9 PM.
The Johnnie Highball Bar will be open to serve guests from 5:00 PM to 12:00 AM daily for guests 18 years old and above. Experience a new way to enjoy whisky and swing by the Johnnie Highball Bar! Visit facebook.com/JohnnieWalkerPH or instagram.com/johnniewalkerph to for more information on full programming schedule.
Drink responsibly. Visit the DrinkIQ.com site to learn more about alcohol facts.
Image credits: Johnnie Walker