CONSUMER finance company Home Credit Philippines Inc. has launched a campaign aimed at giving hope to the Filipinos in times of pandemic and teaching the public of fundamental financial literacy.
The company, which entered the country nine years ago financing cellular phones to regular consumers, said the campaign is part of the company's goal of financial inclusion for more Filipinos.
"Through the campaign, we definitely want to build a stronger relationship with our customers, to make them emotionally connected with us and show them that we can be their financial ally in many parts of their lives," Sheila Paul, Home Credit's chief marketing officer, said.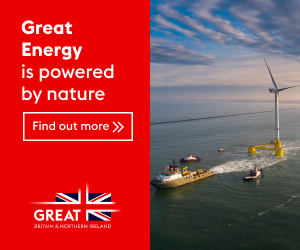 "The campaign gave the brand a face and feeling. It also empowered over 13,000 employees showing them that they could be the brand ambassadors themselves," Paul added. "We really wanted to give them something that they can be proud of and show the world the efforts that they put through."
Home Credit, which also gives out personal loans, said it continues to find more opportunities to expand its services both online and offline by partnering with more brands and retailers across key categories such as healthcare, fashion, beauty and fitness.
"Building on Home Credit's heritage of delivering a broad range of financial products and services, Home Credit Philippines has enabled almost 9 million Filipinos nationwide to access credit opportunities. As the needs of our consumers continue to evolve, we commit to supporting them as we build a more financially resilient Philippines," company CEO David Minol said.
Home Credit has disbursed more than P178-billion worth of loans to Filipinos across segments, including the services, education and health sectors. Now, most of its transactions are made through its smartphone application but only available on Android phones.
Expansion
HOME Credit has expanded its network to1 0,000 retail partners nationwide, aggressively grown its online presence and forged partnerships with the country's biggest brands.
The company then focused on advocating financial literacy, as part of its environment, social, and governance programs.
As a result, Home Credit closed its very first ESG-linked credit facility with Deutsche Bank in December last year amounting to P1.2 billion. This facility provided women and first-time borrowers with expanded credit access and supported financial literacy programs in the country. It also supported the company's digitalization efforts, which then enabled Home Credit to provide 60 percent of its loan via digital channels.
In May this year, Home Credit pioneered a P420 million social finance facility, which was recently increased to P820 million, with the foreign bank Citi. This facility supported Home Credit's customers in purchasing basic digital devices, half of the loan of which goes to women, who make up 50 percent of Home Credit's customers.
The company also closed a P7 billion two-year credit facility with UnionBank to provide comprehensive financial access to more Filipinos. The agreement allows Home Credit to provide more Filipinos with financial accessibility and inclusion across the brand's intuitive and affordable loan products.
"We enable Filipinos to live the lives they want to live now by broadening their access to responsible finance, championing financial literacy and empowerment, and promoting innovation and digital inclusion," Zdenek Jankovsky, Home Credit's director and treasurer, said.
"Sustainability and responsible business have always been integral to Home Credit's approach. By giving everyone the opportunity to access financial services, including those underserved, we help people improve their quality of life," he said.