NEWLY appointed Philippine Sports Commission (PSC) Chairman Jose Emmanuel "Noli" Eala targets a productive collaboration among the PSC, national sports associations (NSAs) and the Philippine Olympic Committee (POC) to strengthen the agency' grassroots campaign aimed at a strong national sports program.
Eala was at the PSC Offices at the Rizal Memorial Sports Complex in Manila for the first time on Thursday since the Palace's announcement of his appointment on Tuesday night.
Tops on Eala's agenda was to meet with top organic PSC officials, plus Commissioner Olivia "Bong" Coo, he capped with a brief interview from a handful sports media.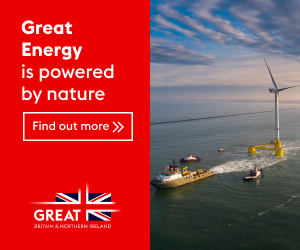 In his interview with the media, Eala touched on every young Filipino to do sports.
"It's the sports promotions and development, particularly the grassroots level, and the idea is to have every Filipino and young person play sports," Eala said. "At the same time, we are here also to support elite athletes as much as we can, give them international exposure they need."
The 59-year-old Eala said he is looking forward to meeting POC President Abraham "Bambol" Tolentino for a productive discussions and vowed to reach out to the more than 56 NSAs "to find out their needs and what recommendations the government funding sports agency will tell them."
"Basically it will be a give and take approach between us and the NSAs, they will be our partners here," he said.
Eala thanked former PSC Chairman William "Butch" Ramirez for giving him advice after learning about his appointment, saying that the 72-year-old Ramirez will serve as a good adviser to the commission because of his vast experience at the agency.
"We had a good talk yesterday so next week, we're going to meet to discuss a lot of things," Eala said. "His leadership was very successful and I don't have the intention of reinventing anything successful. We are here to sustain and gain from that success of the last administration."
With only Eala and Coo as the only Palace appointees at the agency, the PSC couldn't still function as a full board with three more commissioners needed to complete the mandated one-chairman and four-commissioner body.
"That's my desire for now. The first order for us is to complete the board and there are many urgent matters to be resolved," Eala said. "We have to get a full board soon, but that's the discretion of the Office of the President, we'll wait for it and I requested for it already."
Besides Coo, Eala also met with PSC Executive Director Atty. Guillermo Iroy, Deputy Executive Directors Merlita Ibay and Anna Christine Abellana and Chief Accountant Erik Mayores.
Image credits: PSC