AS a diversion, I invite the reader to a brief mental excursion on the concept of risk, more as a by-the-way playful pursuit than a serious examination of cognitive profundities (pardon the pompous phrase).
I've been reading lately about business risks and risk management, and I've come to be reawakened to a "eureka" moment all this time in my business career; everything I do is really risk-taking without taking much thought of it. But I am presented in current business literature with a deluge of risk models, risk frameworks and matrices, risk management tools and so many erudite approaches to risk management—all implying that deliberateness is a cornerstone of making good decisions. The more unnecessarily cluttered my thinking gets in the sense that it could slow down my decision-making process. I need to get through the thickets of my mind that has read too many risk theories.
Business, we are taught in our schools, is all about decision-making, setting up goals, developing possible future scenarios, deciding which scenario can happen or likely to happen and assessing what risks can derail expectations. Then we apply our efforts to avoid or mitigate these risks so we can achieve our goals.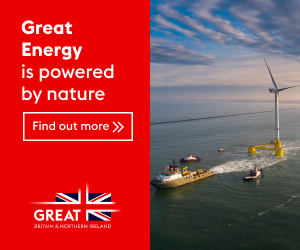 It looks like a neat, rational, hard-to-dispute decision-making process. Yet, many of our business decisions we make intuitively without conscious regard to the risks involved because our personal experience tells us those risks won't probably happen; or those risks are inconsequential in impact. And this attitude has simply trivialized those risks.
For if we had to precede every decision with an analysis, we could considerably slow down the running of the business. For example, a large food retail chain might just decide to open a new retail outlet without much agonizing about the risks, because the business has the empirical evidence of past success. Sure, the decision-making could be preceded by the ritual preparation of financial projections and ROIs. But when the business owner or the Big Boss makes the final go-or-no-go decision, it could be just intuitive.
For another example, in my first exposure to a bank's board meeting, when the loan application of a Chinese businessman came up for consideration, a fellow Chinoy who was a director stood up and commented simply: "I know him. He's all right." And the loan application was approved forthwith, to the dismay of the Americans who were in the minority in the board. Granting a loan is risk-taking, and in this case, even if we might disagree to its intuitiveness, it was in the least "gut-feel," if we can make that difference.
Even the corner sari-sari store takes day-to-day risks giving credit to its many small-purchase tingi-tingi customers without checking on their individual credit profile. The storeowner probably doesn't even know where they live, and usually it's just the kasambahay buying on credit for the amo. The storeowner grants credit to the many suki, and takes the credit risk intuitively.
Having said these, I hasten to add that the "momentous" or critical decisions in running the business certainly cannot be left to intuition. That would be foolhardy. What I would share in this conversation is that, indeed, the pursuit of business always involves taking risks, whether you address them intuitively or not. And so I come to the conclusion that persons who cannot take risks should not make decisions.
Corollary to this, I have also come to the conclusion that business managers, well, all of us, must learn to develop a comfort in embracing the uncertainties of every kind of risk. Without this comfortable feeling, which cannot be faked, the business manager will sooner or later be paralyzed out of the stability of sound management. And yes, being comfortable even in doubt about the future, can be developed. Think about it.
There are, of course, approaches to handling the uncertainty of future events by developing methods of decision-making. One would expect that enough management theories have been produced by scholarly research to explain, and they continue to be studied.
"Regardless of our methods," the author Charles Duhigg puts forward, "the goals are the same: to see the future as multiple possibilities rather than one predetermined outcome; to identify what you do and don't know; to ask yourself, which choice gets you the best odds? Fortune-telling isn't real. No one can predict tomorrow with absolute confidence. But the mistake some people make is trying to avoid making any predictions because their thirst for certainty is so strong and their fear of doubt too overwhelming."
Duhigg goes further to suggest: "How do we learn to make better decisions? In part by training ourselves to think probabilistically. To do that, we must force ourselves to envision various futures—to hold contradictory scenarios in our minds simultaneously—and then expose ourselves to a wide spectrum of successes and failures to develop an intuition about which forecasts are more or less likely to come true." (Charles Duhigg. (2016). Smarter. Faster. Better. UK p.175)
Now, lets get out of the world of business and see how risks play out in some such very major personal decisions like getting married. Will he or she turn out to be a good, loving spouse? Can we live together in peace and compatibility throughout our marriage? Can we keep our promise to stay together in sickness and health, for richer or poorer, till death do us part? Marriage most certainly presents the greatest risk taking in any one's lifetime decision, yet bride and groom usually don't see this as a risk, but a beautiful grand opportunity that demolishes any need for rational justification. Perhaps this is the attitude we should have in managing risks in business. Just dream big, and let the enormity and passion of that dream drive you to handle every and any risk that comes your way—because the human spirit will always capacitate the big dreamer.
Am I making any sense?
Serendipitously, as I was ready to submit this article, my wandering fingers scrolled to a Harvard Business School blog, "Working Knowledge," featuring a book excerpt by Michael Blanding interviewing Joseph L. Badaracco, the John Shad professor of Business Ethics at HBS, who has just come out with a new book, Managing the Gray: 5 Timeless Questions for Resolving Your Toughest Problems at Work.
In his book, Badaracco quotes Alfred P. Sloan, the brilliant practitioner of business analysis, who wrote in his autobiography, "The final act of business judgment is, of course, intuitive." But this is tempered intuition, not initial instinct, Badaracco clarifies.
Santiago F. Dumlao Jr., past president of the Financial Executives Institute of the Philippines, is the current Secretary-General of the Association of Credit Rating Agencies in Asia. His views do not necessarily reflect the views of the BusinessMirror.