PENSIONERS must receive enough retirement benefits for them not just to survive but to be sustained in their old age, Sen. Alan Peter Cayetano said on Tuesday.
"Our long-term goal is to reach a point where, through SSS and GSIS," retirees can "live sustainably with the amount they are giving," Cayetano said in his opening statement as chairman of the Senate Committee on Government Corporations and Public Enterprises during its first organizational meeting.
"Many of the retirees and pensioners really have complaints. The way I see it, many of our people are happy that they can get something from GSIS and SSS. But the amount they're getting is not enough to survive," he added, speaking partly in Filipino. Cayetano said the average SSS pension received by senior citizens amounts to P4,984, which is inadequate to support the basic needs of senior citizens.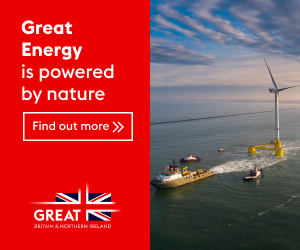 "The current poverty threshold for a family of five members is P12,000. Kitang kita po natin na this is more of magic math than reality. That may be the minimum of the minimum," he said, referring to the pension amount for retirees.
Talking to the chairman of the Governance Commission for Government-Owned and -Controlled Corporations (GCG), retired Justice Alex Quiroz, Cayetano also raised the coverage problem of PhilHealth membership, citing its claim that 90 to 100 percent of the population is already covered by its health insurance.
"GOCCs have an integral role in delivering goods and services to the public," Cayetano said. He recalled that when he was Speaker, corruption at PhilHealth "was really a big issue." PhilHealth likes to claim that 90-100 percent of the population are members, he said, but noted that "everywhere I go, when I ask the non-PhilHealth members to raise their hands, many still do so.
If most Filipinos are indeed covered by PhilHealth, why do they still require a card in the ospital? Shouldn't it be enough to just state one's name?" he said.
Cayetano referred to the 2018 Consumer Finance Survey that showed that 83.7 percent of the 18,000 households nationwide (except ARMM and Leyte province) have no insurance or pension plans.
He lamented the fact that the Philippines ranks dismally in the retirement income system, placing 41st out of 43 countries according to the 2021 Mercer CFA Institute Global Pension Index.
He said it won't help to keep blaming each other, and "all of us are at fault. This is a systemic problem over generations, over decades," while conceding that, "the SSS has improved greatly over time."
Cayetano further highlighted the SSS's need to lay the groundwork and keep in mind the report of the United Nations concerning the slow pace of aging in the Philippine population: this will eventually impact the social security arrangements and its sustainability.
In 2021, the SSS had registered earnings of P28 billion, with contributions and investment income exceeding benefit payments and operating expenses. SSS's fund life is estimated to last until 2054.
Cayetano commended Quiroz for his assurance of full cooperation and partnership regarding GOCC performance, even in compelling them to submit documents or be under inspection.