With all the lessons that were learned during the Covid-19 pandemic, schools in the Philippines are more than prepared for the full implementation of face-to-face classes in November 2022.
Vice President and Education Secretary Sara Z. Duterte announced that starting November 2, 2022, all public and private schools should have transitioned to five days in -person classes. This was included in Department of Education (DepEd) Order 34 series of 2022 which contained the calendar of activities for school year 2022 to 2023.
"Starting November 2, 2022, all public and private schools shall have transitioned to five days in-person classes. After the said date, no school shall be allowed to implement purely distance learning or blended learning except for those that are implementing alternative modes," the DepEd order read.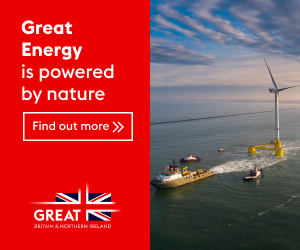 Education resiliency
Jan Chavez-Arceo, Executive Trustee and Vice President for Academic and External Affairs of St. Vincent Collage of Cabuyao in Laguna, said the Covid-19 experience taught the school that foresight, planning, steadfastness, agility, and strong faith are the keys, if not vital, to education resiliency.
In an interview with BusinessMirror, Chavez-Arceo said St. Vincent College was ready as early as April 2020 for the off-campus delivery of learning. Preparations included increasing Internet bandwidth and acquisition of a second ISP or internet service provider to ensure no disruption.
"We got a globally known and reliable learning management system to ensure our clients that we are ready to deliver the educational services off-site and online. Our enrollment, payment, student records and faculty monitoring, among others, were digitalized, enhanced, and leveled up," Chavez-Arceo explained.
"I agree with a tech expert who said that our future success will be directly proportional to our ability to understand, adopt and integrate new technology into our educational system," she added.
Digitalization
While working on the digitalization of their system, St. Vincent was also preparing the facility requirements for face-to-face classes back in May 2020 because the school thought that classes would be face-to-face for school year 2020 to 2021.
"Constant communication and orientation of all school community members or stakeholders must be done to ensure that everybody is aligned and fully compliant with all the health and safety protocols," Chavez-Arceo said.
She added that it was also important that non-teaching personnel, parents and students who need to be constantly aligned and advised on "the new and ever evolving protocols that are intended for enhancement of safety and security of not just the students but everybody whether in-campus or off-campus."
Prevention better than cure
Teacher Allan T. Flores of Irineo L Santiago National High School in General Santos City, is a strong believer of the age-old saying of "Prevention is Better than Cure."
"We have faced the consequences of not planning and anticipating disasters such as the Covid-19 pandemic, and we cannot afford to stumble on the same stone once more. Thus, the risk management system must be intensively and extensively incorporated into the strategic planning of educational institutions from top management down to the lowest level of their organizational structure," he said.
He added that flexibility is the key to surviving the new normal, "a time when things keep on changing."
"The pandemic forced every teacher to embrace and integrate technology into their instructional methods. Traditional teaching had its own glorious days. Now the digital era has taken the limelight in the educational sphere. Whether one likes it or not, he must adopt it to maximize learning in the new normal," Flores said.
According to Flores, the public schools are ready for face-to-face classes because all means were exhausted to prepare all classrooms for the new school year. The teachers underwent training so that they would be able to adopt different learning modalities and technology tools for their instruction delivery.
"Aside from this upskilling, teachers also underwent psychosocial training to prepare them mentally and emotionally for the face-to-face classes after two years. After this training, the teachers are expected to provide psychosocial support during the first week of the school year to promote, protect and prioritize the learners' socio-economic well-being," Flores said.
Child-friendly
When it comes to dealing with students who are not vaccinated against Covid-19, Flores said that all students will be welcomed to school regardless of their vaccination status. He stressed that "every school is a child-friendly institution."
"Schools only follow directives from the higher offices. Vaccination is not mandatory but is highly encouraged. The school will just need to intensify all measures in mitigating the spread of the virus through various relevant training, orientation and policy making among others," he said.
While she appreciated Duterte's decision not to require students to be vaccinated against Covid-19, Chavez-Arceo said St. Vincent will adhere to its internal policy of only allowing fully vaccinated employees and students on campus.
"We believe that it is our responsibility to each other as members of our academic community to ensure that we do not pose any threat health wise to any student or employee of the school. This is one way we can protect our constituents and help our local and national government in achieving the national vaccination plan targets," she explained.
Institutional policy
She added that this was the least they could do to ensure that the institutional policy of education resiliency is upheld.
"That means minimum of zero disruption in the learning delivery. A sole case of infection on campus during a face-to-face class session can easily shut down the entire school operation for at least a week. That is something we do not wish to have to experience," Chavez-Arceo said.
If one of their students contracts Covid-19 during face-to-face classes, Chavez-Arceo said they were ready to implement hybrid learning, something that they have been doing since the last school year.
In a public-school setting, Flores said there is a designated quarantine facility for those who manifest symptoms of Covid-19. For now, Flores said the school's safety and health protocols can lessen the probability of infection because students who are feverish will not be allowed to enter the school premises.
"If a child develops a fever during class hours within the school premises, the class adviser or any teacher can get the vital signs since they have been trained to do so. The schools also have their own Covid task force which is composed of trained health professionals among the pool of teaching and non-teaching personnel," he said.
Safety, health are priorities
Now that classes are in full swing, Chavez-Arceo said parents should always remember that the safety and health of their children should be their priority and grades are secondary during this next normal phase.
"Please remember that teachers are humans too with families of their own. The success of our learners to transition to this new normal state of education will depend on the consistent, synergistic, harmonious partnership of parents, teachers, and school administrators," she said.
"It does take a whole nation working together to educate a Filipino youth. They are in fact the future of our nation, working together harmoniously and strategically in educating the Filipino youth to define our future," she said.
This was echoed by Flores who said that "it takes a village to educate a child."
"Protecting oneself by following instructions, and proper discipline is not only the responsibility of the teachers but more of the parents. It is crucial especially at such a time as this that students must control themselves and limit their movements because the health crisis is far from over," he said.
He added that it was important that parents are easy to reach so that they can respond immediately should their children need them.
"If parents were, most of the time, unavailable and unreachable before the pandemic, this should not be the case anymore. Their children's lives are at risk and their cooperation is crucial and lifesaving," Flores said.
Image credits: Bernard Testa