Listed firm Solar Philippines Nueva Ecija Corp. (SPNEC) said it could issue an additional 3 billion shares in the form of private placements after it has completed its stock rights offer (SRO) later this month.
Solar Philippines founder Leandro L. Leviste said the private placements will predominantly be from foreign institutions.
"In late March, we had an investor briefing that was hosted by UBS, where many of their clients were in attendance. We had that public briefing with potential investors and the company is planning to place at least 3 billion shares by the end of the year, so that we can consummate the share swap," Leviste said.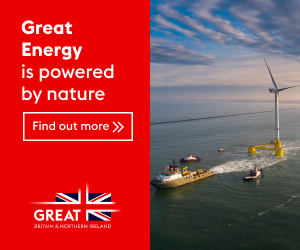 "So, that's something that we have been working on throughout the year. And it's good that the interest for renewable energy is ever greater, especially with the war in Ukraine, the push towards ESG [environmental, social and governance], the improvement in the capital markets in the last two months. We've been talking about the large scale potential of solar (power) in the Philippines for many years. But it was only in the last few years when the policymakers and the off takers have really embraced renewables at this scale."
He also underscored the multiplier effect of the investments from its ongoing P2.8-billion SRO, which Leviste said will help complete the P10 billion that the company plans to invest to complete the development of 10 gigawatts of projects.
At an industry standard cost of $700,000 per megawatt and revenue of P6 million per MW per year, the 10 GW of projects would have a total non-land capital expenditure of $7 billion and annual revenue of P60 billion, he said.
SPNEC said such growth would be catalyzed by just a fraction of the project development investment.
"As a project developer, our job is to consolidate land and permits so the
projects can secure off-take and become construction-ready, to enable the projects to raise financing to complete the capex with the help of partners. If we execute successfully, then this SRO can catalyze an order of magnitude more in funding, for the benefit of SPNEC's shareholders, its partners, and other stakeholders," Leviste said.
Brokers have begun taking orders for SPNEC's SRO starting August 22, with the deadline for orders with most brokers on August 30 or 31. This gives time for brokers to consolidate orders for submission to the Philippine Depository and Trust Corp. by September 1, in compliance with the SRO's schedule.
After SPNEC's SRO, the next deal for the company is its asset-for-share swap with parent Solar Philippines, by increasing its public float ahead of the issuance of new shares to Solar Philippines in exchange for its portfolio of projects.
"We see these corporate actions as being about more than just our company, but the energy mix of our country. We are thankful to our shareholders for supporting SPNEC and the renewable energy transition of the Philippines."