OFFICIALS of the Philippine National Police (PNP) cited on Sunday existing rules and regulations as the reason behind its denial of visits by friends, former colleagues and former government officials on former Senator Leila M. de Lima inside the PNP custodial facility at Camp Crame.
De Lima, who is currently detained at the facility while courts are hearing charges against her, celebrated her 63rd birthday last Saturday, with a long list of individuals supposed to be joining her or paying her a visit. These individuals, however, have been denied entry into the facility.
The PNP said that the former senator and all "Persons Under PNP Custody (PUPC)" are bound by the strict rules on visitation stipulated under its existing regulations.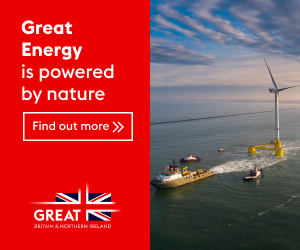 "We don't deprive PUPCs of their constitutional right to be granted with the opportunity to be visited but it should be within the bounds of PNP Memorandum Circular 2018-027," Col. Mark D. Pespes, director of the PNP-Headquarters Support Service, said after the PNP denied some guests from seeing de Lima on August 27.
Pespes cited paragraph 6 of the memorandum that states that "Visits to PUPC by any person may be allowed only upon their submission of a written request at least ten working days prior to the intended date of visit subject to the approval of the Chief [of the] PNP for foreign requests or the Regional Director for local requests."
The PNP said that based on its records, the PNP Custodial Center received the letter requesting to allow other visitors on de Lima's birthday on the evening of August 22, just four days shy of the planned visit on August 27.
"The Senator is aware that her request fell short of the required number of days stated in the memo but still the PNP Headquarters and Support Service made earnest efforts to process the request. However, hindi talaga naihabol ang approval," Pespes said. [The approval didn't came on time.]
"We treat all PUPCs equally and no one is exempt from this policy," he added.
Among those who failed to see de Lima were former Supreme Court Associate Justice Antonio T. Carpio, Senator Ana Theresia "Risa" Hontiveros-Baraquel, former Ombudsman Conchita Carpio-Morales, former Sen. Franklin M. Drilon, Rep. Edcel C. Lagman and former Comelec Chairman Christian S. Monsod.
Pespes said the PNP, through its Custodial Service Unit, communicated to de Lima informally on the evening of August 26 and through a letter on August 27, 2022 that said request was immediately processed but did not reach approval.
"Any request for visitation is evaluated thoroughly and will usually take a process, which needs ample time before it finally gets approved if ever no complications are observed," Pespes said.
He emphasized, however, that immediate family relatives and family members of the Senator were allowed to see her for her birthday celebration.
Image credits: AP