THE Philippines lost to Chinese-Taipei, 26-28, 21-25, 21-25, to finish sixth in the Asian Volleyball Confederation Cup for Women that came to a close on Monday at the PhilSports Arena.
A historic sixth place for a national team cored from club team Creamline whose players shed their commercial colors in favor of their commitment for flag and country.
"The three wins are a blessing," Philippines Head Coach Sherwin Meneses. "Three wins is history. We are very thankful for the players who sacrificed because the games are played everyday."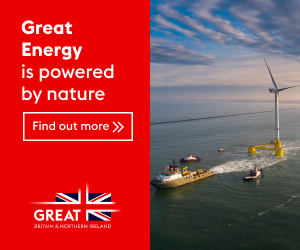 With three victories against three defeats, the sixth-place finish was the host country's best in a continental competition since a fifth-place performance in the Third Asian Championship in Fukuoka, Japan, in 1983.
"From ninth place in 2018 to sixth in 2022, it's a great improvement," Philippine National Volleyball Federation President Ramon "Tats" Suzara said.
The Philippines won two pool matches against Iran and South Korea and edged Australia in Sunday's first classification phase to handily surpassing the country's ninth-place run in the 2018 edition in Nakhon Ratchasima, Thailand.
"The team familiarity and chemistry is important in a tournament like this," said Meneses after the one-hour and 40-minute witnessed by an appreciative crowd at the Philippine Sports Commission facility.
Thailand finished with a bronze medal for the third straight edition following a 25-19, 26-24, 25-18 victory over Southeast Asian rival Vietnam.
Chatchu-on Moksri and Pimpichaya Kokram led the Thais with 16 and 14 points, respectively.
The nationals showed no signs of fatigue after Sunday's thrilling 21-25, 25-19, 19-25, 25-18, 15-12 victory over Australia, giving the Taiwanese everything to handle in the extended first set.
Chinese-Taipei took control of the next two sets with team captain Chang Li-Wen taking charge and succeeded in holding the Philippines' ace spiker Tots Carlos scoreless in the third set.
Ced Domingo had 12 points, while Michele Gumabao had two blocks for a nine-point outing. Jema Galanza had eight kills, Jeanette Panaga also had eight points, including three blocks, and Tots Carlos tallied seven points.
Chang, who scored nine of the match-best 18 points in the third set, praised the Philippines for giving them a stiff challenge.
"The Philippines is a good team, they have good speed so we used strong service," Chang said. "Sometimes it's fast, sometimes it's short ball. They are focused on reception."
Iran, meanwhile, scored a 25-19, 25-18, 25-22 win over Australia to finish seventh.
Aytak Salamatgharamaleki led the Iranians with 15 points, while Mahsa Saberi had three service aces to finish with 12 points.
Italian coach Alessandra Kampedelli was satisfied with the performance of the Iranians who tallied two wins in the tournament hosted by the Philippine National Volleyball Federation.
"It was a very, very, very great experience for us," said Kampedelli, who has been handling Iran for only five months. "Now we have to work more."
Stef Weiler and Kara Inskip had 10 points apiece while Annelies Jones and Caitlin Tipping each scored eight points for the Volleyroos, who settled for eighth spot in the continental meet.
Coming off a tough five-set loss to the Philippines Sunday, Australia struggled in the one-hour and 33-minute match.
"Mad respect for the Philippines on the way they played their defense and their power hitting was super impressive," Volleyroos captain Kelly Lean said. "We couldn't hang on."
Image credits: Nonie Reyes