The Department of Trade and Industry (DTI) has urged multi-level marketing (MLM) companies to secure a seal of legitimacy from the agency.
"We will help promote companies that will be given a seal of legitimacy. We are encouraging legitimate companies to apply for one," DTI-Consumer Protection Group (CPG) Undersecretary Ruth B. Castelo said during a televised interview on Saturday.
According to Department Administrative Order No. 21-09, the DTI Seal of Legitimacy, "refers to the seal issued by the DTI to MLM and DS [direct selling] companies having passed the evaluation of the DTI Seal of Legitimacy Evaluation Committee. It serves as notice to the public that the company having the Seal is a legitimate MLM and DS company."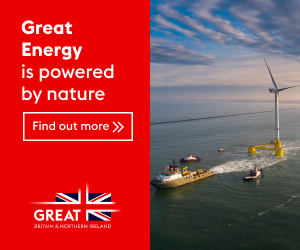 During a recent virtual meeting before the Senate Committee on Trade, Commerce and Entrepreneurship, Senator Rafael T. Tulfo lambasted the DTI for its supposed inaction to his complaints regarding the proliferation of illegal MLMs in recent years.
The senator also urged the DTI to coordinate with the National Bureau of Investigation (NBI) and the Philippine National Police (PNP).
Castelo said the DTI has been running after illegal MLMs. She also said the DTI has been working with the Securities and Exchange Commission (SEC) to apprehend illegal MLMs.
During the same televised interview, Empower Marketing Inc. Executive Vice President Jill Elicaño-Tan discussed direct selling as well as the attributes of a legitimate MLM firm.
Elicaño-Tan said retail is the more traditional way of selling wherein people buy from physical stores like malls and vendors or through online. Direct sellers, she said, peddle their products via independent agents.
She said MLMs are considered direct sellers, but not all direct selling companies use the MLM format.
When asked why some direct selling companies do not use the MLM format, Elicaño-Tan said it earned a negative connotation due to the criminal activities of illegal companies.
The commission payments of legitimate MLM firms, she said, are based on the sale of products and not the sale of "positions."
"In reality lahat ng legitimate, direct selling MLM companies. Ang importante diyan ang kanilang sales commissions are paid based on sale of products. Hindi pwedeng binebenta 'yung position, hindi puwedeng humihingi ng investment o napakalaking pera."