JORDAN CLARKSON'S visit on Sunday at the Tenement Basketball Court in the City of Taguig for a basketball clinic was "such a big inspiration" especially to the youth who look up to him as a role model, Senator Alan Peter Cayetano said.
"Welcome, Jordan Clarkson, to our famed and historic Tenement Basketball Court in Taguig. This court has been recognized internationally but we are most proud of what it does for our youth here in the City of Taguig and Pateros," Cayetano said in his message to Clarkson on his Facebook page.
"You being here today is such a big inspiration, and I hope those present not only here sa Tenement but also those tuning in online will look at you and your achievements and DREAM BIG," he added.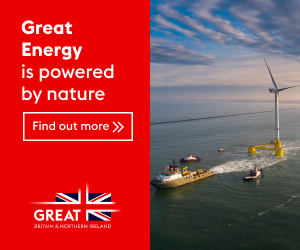 Taguig City Mayor Lani Cayetano assured Clarkson of the prayers and cheers of the people of the city for his continued success.
"As the mayor of the city, I would like to express our heartfelt gratitude to JC—Jordan Clarkson—his family, and his team.… His presence here today will surely inspire young dreamers, young athletes to be the best that they can be. We enjoy and we love basketball here in the Philippines and so this day is a such historic day for the City of Taguig," she said in her welcome remarks.
During the ceremonial exchange of jerseys, Mayor Lani swapped a #6 "City of Taguig" jersey with Clarkson's #00 "Utah Jazz" jersey, prompting host and sports anchor Jinno Rufino to declare: "JC, I think you're now a son of the City of Taguig."
Clarkson also distributed shoes he brought for the children present at the event as well as shirts, basketballs and meals provided by Senator Cayetano.
Asked how he felt being in Tenement which had been graced by many other National Basketball Association stars, Clarkson said he was proud to be back not just as a visitor but as someone who is also Filipino.
"This is kind of where it started at. We came here the first time I visited here, now I'm just continuing my visits. Every NBA player comes here. They're not from here—I am," he said.
Clarkson also gave credit to his family, especially his grandmother who hails from Pampanga, for his success and for his commitment to represent the Philippines by joining the Gilas Pilipinas men's national basketball team.
"I know you're all looking at the bigger picture but a lot of this is from my grandmother who passed away two or three years ago. I'm just trying to carry her name, make her proud… She's been through a great amount of stuff to be the woman she was and to carry the family as she did, so that's probably one of the biggest reasons why I still do this. I represent the flag and I represent the country to this day," he said.
Image credits: Bernard Testa