"One DOST for you" will be the banner slogan of the new administration at the Department of Science and Technology under Secretary Renato U. Solidum Jr. as he will "harmonize" the current programs of the agency with the socio-economic agenda of the administration of President Marcos Jr.
"When we will talk to the people, especially at the regional and provincial levels, we will represent the whole of DOST, [not just as one sub-agency," Solidum told the — in a Zoom interview.
Four DOST functions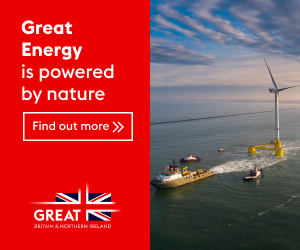 Asked about the specific DOST plan on socio-economic development, Solidum said the department seems to be doing many things through its 15 research institutions and sectoral councils but all of them focus socio-economic development.
He summarized the activities of DOST agencies in four functions: Wealth creation, through economic development and job creation; wealth protection, through climate and disaster resilience; human wellbeing, through health, education, access to water and energy; and sustainability, by making sure that the natural resources are protected and conserve for future generations.
He pinpointed some of the DOST agencies with their functions, such as food and agricultural technologies may be provided by the Philippine Council for Agriculture, Aquatic and Natural Resources Research and Development; well being and value-chain addition by the Philippine Council for Industry, Energy and Emerging Technology Research and Development, and the Food and Nutrition Research Institute; mechanization, industry and job creation through the Metals Industry Research and Development Center; artificial intelligence, research and development (R&D) may be handled by the regional offices, and its other attached agencies.
"You cannot pinpoint a single big effort by DOST, you need to cover many things [within the DOST to provide socio-economic development]," he explained.
Once gaps were identified additional programs may be adopted, he said.
DOST as one team
Solidum said he will continue the "Science for the People [SFTP]" slogan of the DOST under former secretary Fortunato T. de la Peña
but will have an additional tagline.
"I want DOST as one team. I believe that if you have the passion for service and for making sure that our people are served better by STI [science technology and innovation], we will have an additional tagline besides SFTP. It is 'One DOST for you.' We should talk to the people, especially at the regional and provincial levels, bringing the whole DOST," he explained.
He added that the DOST is doing many things "but we need to create a better impact to our society by working as one for the people."
From EARTH to HEART
When asked whether the DOST will be affected by the new administration's rightsizing plan for the bureaucracy, he said even if the national leaders have not announced one, an organization has to evaluate itself regularly.
Solidum recalled his first message as secretary of DOST on the August 15 flag ceremony.
As a geologist, he said he uses the acronym EARTH in looking at how public servants should work.
E stands for excellence, by doings one's best; A for alignment, where one's ambition should be aligned with the plan of the organization; R is for respect; T for team work, teaching and trust; and H for heart or passion in providing public service.
But with H being the most important, he is putting it in front to make a HEART.
"We should always have to evaluate if our agency is doing well. Can this program still help? What is its performance? That is why there is a strategic plan, to define what we have to do and change whenever needed. Change is necessary. Rightsizing means job security, which is also being done in the private sector," he explained.
Various levels of interventions
The new DOST chief pointed out that the DOST has various levels of intervention in socio-economic development.
He pointed out the Science for Change Program (S4CP) that was initiated by former DOST undersecretary for Research and Development (R&D), Rowena Cristina Guevara, to support and sustain industrial development are efforts to create more and better employment opportunities for Filipinos.
S4CP's has already a number of projects under its sub-programs that deals with academe, industry, local R&D and other government agencies.
DOST Assistant Secretary Leah J. Buendia, OIC for the Undersecretary for R&D, told BusinessMirror, that Niche Centers in the Regions for R&D, has established 43 Niche Centers nationwide.
The Collaborative R&D to Leverage Philippine Economy program, which provides R&D solutions to industry programs, has forged 86 partnerships between the academe and local companies.
For the Business Innovation through S&T for Industry Program, Buendia said four projects have received funding for the acquisition technologies so they can undertake their R&D.
Meanwhile, the RDLead Program, which aims to help develop and strengthen the research capabilities of the academe, research and development institutions, and other government line agencies nationwide, has engaged 68 RDLeaders in 66 host institutions.
On the micro, small and medium enterprises, Solidum said programs provide funding and technical assistance, such as the Small Enterprise Technology Upgrading Program; Community Empowerment through Science and Technology; StartUP Grant Fund; and Technology Innovation for Commercialization.
"What I wanted is for these initiatives to really look into how we can significantly contribute to job creation or improvement for the productivity of the industry or the private sector by using STI," he pointed out.
Detailed tasks
Specifically, he enumerated the tasks the DOST's attached agencies have to look into.
For the food security and resilience, there is a need to increase the crop yields especially in rice and other crops.
"We need to look into agriculture or food commodities to address import substitution, especially because of various logistics supply and global tensions," he said.
There is also a need to maximize the use of Philippines crops, that can substitute for wheat, like the root crops, such as sweetpotato, carrots and cassava that were used for the enhanced nutribun.
Agriculture and aqua-culture have to be improved so that the small famers and families can benefit from these, he added.
He noted that the DOST does not only produce but also provide added value, especially on the development of more nutritious products, which must be formulated on certain agricultural products with supply chain maps and intervention options.
The coconut industry has a chance to be revived with an increase in production as shown by the research on somatic embryogenesis technology, where more trees can grow from one seed, unlike the former only one tree from one seed.
For health security, the Virology Vaccine Institute, which has the support of President Marcos Jr. can do research on disease control. The DOST also has its other health programs like the Tuklas Lunas drug discover, diagnostics, functional foods, hospital equipment and bio-medical devises; disaster-risk reduction and climate change related to health and other techs.
Water security and environmental protection are also DOST's concerns, Solidum said, but it has to work with the Environment department.
"The current problem on the water crisis is mainly on the quality. especially in big cities. We need to look into this by developing R&D programs for water security, such as watershed studies for the reservoir, water-quality access and availability, and how the communities can tap this and make sure the environment is protected," he said.
A former director of Philippine Institute for Volcanology and Seismology, Solidum said there is a need to continue improving the capabilities of Phivolcs, and Philippine Atmospheric, Geophysical and Astronomical Services Administration forecasters, geologists, volcanologists and add equipment and facilities.
Digital transformation
Adopting a digital transformation is also on DOST's plan. A roadmap for it has been laid out, he said. It is similar to what was developed in disaster risk reduction program, where hazards are analyzed and assessed in less than 1 minute through the geospatial platform Georisk Philippines.
He said: "This can help the DOST to be more efficient and effective."
It will be used for every process in the DOST by developing an application that can be used by the whole department and linking its regional and provincial offices into one system.
"I hope we could do this at the local governments where we use the various technologies we have so we can develop smart communities. In reality you can link everything and apply to local government units," he said.
He explained this could be done by linking the various technologies in food security, health, transport, energy, education, disaster and climate resilience, digital transformation into one system.
Rose from the ranks
Solidum is the first DOST secretary who rose from the ranks. He has been with the DOST for 38 years.
From Science Research Specialist I in 1984, he rose to serve as the director of Phivolcs from 2003 to February 2017.
He was assigned as its OIC from March 2017, when was appointed as DOST undersecretary for Disaster Risk Reduction and Climate Change, and then undersecretary for Scientific and Technical Services since October 2019.
Image credits: Teddy R. Amante, DOST-STII , Henry de Leon, DOST-STII