Some areas in Northern Luzon remained flooded on Wednesday although severe tropical storm "Florita" has already left the Philippine area of responsibility, the National Disaster Risk Reduction and Management Council (NDRRMC) said.
While flooding in several villages of provinces in Region 1 have subsided or already receding, some barangays in the country's northern portion, especially in the province of Pangasinan and in Bicol region are still under water due to heavy rains dumped by the typhoon.
In Isabela, a passenger bus that was on its way to Manila skidded off a road and rammed an electric post, with the police confirming that two passengers died due to the accident. The NDRRMC confirmed the incident, but not the fatalities.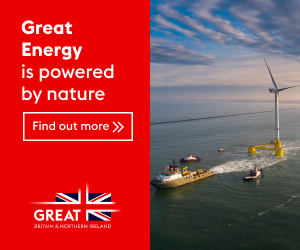 Florita dumped heavy rains before and after making a landfall in Maconacon, Isabela on Tuesday morning, forcing the government to suspend classes and work in government in Central, Northern and parts of Southern Luzon until Wednesday.
Army and Philippine Coast Guard teams were mobilized for humanitarian assistance and disaster response operations, assisting in the evacuations of affected residents and even in post-typhoon operations.
The NDRRMC said at least 1,344 families or 4, 646 individuals in 60 barangays in Regions 1 and 2 and in the Cordillera Administrative Region were directly affected by Florita, some of whom were forced to seek shelters in evacuation centers.
Another 290 families or 1,013 individuals were also preemptively evacuated.
Five incidents of landslides were recorded in Region 1 and 5 while seven road sections and seven bridges remained closed in the two regions and even in Region 2.
The NDRRMC said local disaster officials are still assessing the damage brought by Florita on agriculture products and infrastructure.
3 road closures in CAR, Region 2
The Department of Public Works and Highways—Bureau of Maintenance has identified three roads that are closed to traffic as of 6 a.m. Wednesday due to "Florita."
Florita, the Philippines's sixth tropical cyclone for 2022, enhanced the southwest monsoon and dumped heavy to intense and at times torrential rains with strong winds over Luzon.
Two national roads in the Cordillera Administrative Region are currently impassable namely: Claveria-Calanasan-Kabugao Road section in Namaltugan, Calanasan, Apayao due to road cut and soil collapse; and the Mt. Province – Ilocos Sur via Tue Beto Section, Tue, Tadian, Mt. Province due to rock collapse.
Also closed to all types of vehicles is the Cabagan-Sta. Maria Road, Cabagan Overflow Bridge in Isabela due to high water elevation.
Meanwhile, the Luna-Bangar Road in La Union is flooded and not passable to light vehicles.
Motorists are advised that several roads are also one-lane passable which include: Cordillera Administrative Region
1) Mt. Province—Ilocos Sur via Tue sections in Naguilian, Calanasan, Apayao due to soil collapse; 2) Benguet-Nueva Vizcaya Road, Ambuklao, Bokod, Benguet due to soil collapse; 3) Asin—Nangalisan—San Pascual—La Union Boundary Road in Sitio Lasong, Brgy.Tadiangan, Tuba, Benguet due to rock fall; 4) Apayao – Ilocos Norte Road, K0623+600, Madatag, Kabugao, Apayao due to landslide; 5) Itogon—Dalupirip Road Brgy. Tinongdan, Itogon, Benguet due to soil collapse; 6) Cong. Andres Acop Cosalan Road, Sitio Batengan, Brgy. Adaoay, Kabayan, Benguet due to soil collapse; 7) Nueva Vizcaya —Ifugao—Mt. Province Boundary Road, Bolog, Kiangan, Cudog, Lagawe, and Namulditan, Hingyon, Ifugao due to rock and soil collapse; 8) Kiangan—Tinoc—Buguias Road Poblacion and Julongan in Kiangan, and Gumhang, Ap-apid, and Ap-apid, Tinoc, Ifugao due to rock fall and soil collapse; 9) Banaue—Hungduan— Benguet Boundary Road in Abatan, Hungduan, Ifugao due to soil collapse; 10) Mt. Province—Calanan— Pinukpuk—Abbut Road (Cagaluan —Calanan Section), Bagumbayan, Tabuk City, Kalinga due to clogged drains with mud flow; 11) Mt. Province—Calanan—Pinukpuk—Abbut Road (Pinukpuk—Abbut Section in Katabbogan, Pinukuk, Kalinga due to clogged drains with mud flow; 12) Balbalan-Pinukpuk Road, Malagat, Pinukpuk, Kalinga due to rock collapse; 13) Tabuk—Banawe Road and, sections in Mabaca, Tanudan, Kalinga due to soil collapse; 14) Mt. Provincial Boundary—Calanan- Pinukpuk—Abbut Road, Ambato, Tinglayan and Manangol, Lubuagan, Kalinga due to soil collapse;
Region 1: 1) Santa Rancho Road, Calungbuyan Bridge due to slight settle down of approaches and damaged embankment slope protection; 2) Tagudin – Cervantes Road, several sections due to road slip, landslide, fallen trees; 3) Junction Santiago-Banayoyo-Lidlidda-San Emilio- Quirino Road, several sections due to landslide; 4) Cervantes-Aluling-Bontoc Road, Barangay Aluling, Cervantes, Ilocos Sur due to damaged slope protection; and 5) Junction Candon—Salcedo—del Pillar Road, several sections due to damaged pavement, landslides.
Image credits: Roy Domingo