ASK anyone involved in films and television who has worked with Rio Loscin, and one gets a horde of superlatives as reply—how pleasant and professional she is, how consistently focused and prepared when she reports for work on the set. Many will tell you that aside from being an amazing actor, she is also very kind and sincerely nice, too.
It has been more than 40 years since Locsin first graced the big screen with her alluring and luminous presence. Film aficionados hold her in high esteem for her unforgettable performances in movies, such as Disgrasyada, Manila by Night, Kambal sa Uma, Ina Kapatid Anak (where she held up well with the late great actresses Lolita Rodirguez and Charito Solis), Haplos, Working Girls, Bayaning Third World and Stepsisters.
She has also lent her talent to independent productions, such as Bilanggo sa Dilim, Mike de Leon's 1986 screen adaptation of The Collector, a novel by John Fowles. One of her more memorable roles in recent years was in Chuck Gutierrez's Iisa. Locsin has also shared her talent for local festival movies, like Mudraks and Si Baning, Si Maymay at ang Asong si Bobo.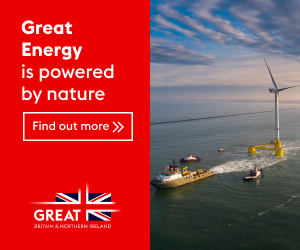 We gathered that Locsin almost won the Gawad Urian in 2011 for the American-Philippine drama film Amigo, edged out only by Rosanna Roces for the movie Presa. "Awards, especially the legit ones, certainly make an actor happy. But I also believe in destiny—if it's meant for you, it will be yours. As an actor, I do not work because I want an award, that shouldn't be the end goal. I work hard, I prepare, I study my role because I want to give life to a character. I want to get lost in my character and allow those who'd watch to see my character and not me. That is the essence of being an actor."
Locsin is in the main cast of the much talked-about new fantasy drama TV series Darna, playing a grandmother to lead star Jane de Leon. "I am just so happy that I get to work on this classic, original Filipino female superhero created by Mars Ravelo many decades ago. Any remake of Darna becomes a milestone, be it on TV, the stage or the big screen."
When she was a newcomer, Locsin also played the iconic superhero. "I counted the years. I was a teenager, 43 years ago to be exact, when I played Darna. Back then, everything was done so simply. I was on top of a table when we shot my flying scenes, with electric fans blowing under. Nowadays, technology has changed how we shoot, and it continues to evolve and change our lives on a daily basis." Locsin recalled that the late character actress Moody Diaz played her grandmother, while Romnick Sarmenta, who is still active as an actor, played Ding, Darna's younger brother.
During the recent media conference for Darna, Locsin was given a rousing, sustained ovation by her coactors and the guests as she was introduced.
To sustain longevity in this business, an artist has to evolve, but more importantly, he or she has to be unquestionably credible, too, because credibility, like reverence, is something that one earns through time, solidified by one's body of work and experience.
And for the amazing artist that she has become, Rio Locsin is a reminder to many that being real is always a requisite for longevity, and both happiness and respect become the ultimate and priceless rewards.