After initially receiving several awards of Blue Room, first-time director Ma-an L. Asuncion-Dagñalan was already in tears as she received her award for 'Best Direction' for full-length film.
She graced the stage familiarly alongside the casts of Blue Room, namely Elijah Canlas, Keoni Jin, Nourijune, and Harvey Bautista.
As she held the framed certificate, she expressed her gratitude to the people who have helped her as a director, including her parents, the people behind the film, and her husband.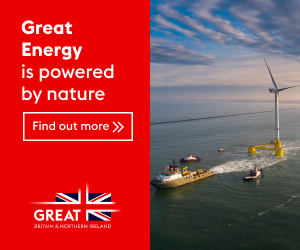 Blue Room tells the story of an indie rock band "Rebel Rebel," composed of generation Z woke teens who performed in a prestigious local music festival. Throughout, the band members face adversities as they are arrested for "drug possessions," in which they undergo a palpable experience of police oppression.
juan karlos (stylized as lowercase and who also happens to be absent at the awarding) is the front man of the band and the film, manifesting itself that the film really uses music not only as a plot device but also as a tool to convey its message.
"juan karlos is very professional and very profound and very smart," Director Ma-an said. "He composed two songs [for the film], so malaki rin 'yung contribution niya sa film."
juan karlos wrote the songs "Lumisan" and "Bayan Ko" which were played in the film, the director shared.
"I gave him the freedom," Ma-an said, saying that she gave juan karlos the creative freedom to compose the songs. But as the director, she admitted to giving some comments but said that the attribution is really to juan karlos.
Explaining why she chose to integrate music in her film, Ma-an said that it is rooted in her love for music.
"Ako naman, mahilig talaga ako sa music, and then my brother and my husband are into bands," she said. The director added that the film was already in her mind since 2010, proving that Blue Room is years in the making that was shot during the height of the pandemic.
Despite its success in the film festival Cinemalaya, Ma-an said that they had to face several challenges in making the film.
"Time and money," Ma-an said, enumerating the main hurdles they had to go through. She mentioned that since it was shot during the pandemic, they only had "limited working hours." In addition, their budget "bloated" because they had to follow health protocols which came at a high cost.
But despite its setbacks in production, Blue Room managed to rise above as it bagged several awards in the film festival.
The film received a Special Jury Award for director Ma-an, Best Cinematography for Neil Daza, Best Supporting Actor for Soliman, and Best Production Design for Marxie Maolen Fadul.
Addressing the people in the film industry, the director said, "Don't lose hope."
'To tell the truth'
Above all else, Ma-an said the big inspiration behind Blue Room is simply her desire to "tell the truth."
"For me, truth matters so that's the main inspiration for me," she told Soundstrip. "I had to tell the truth, I had to tell the story […] on everything that's going on here."
Oppression perpetuated by the police is the main conflict presented in Blue Room, mirroring real-life events that "woke" teens have spoken against in social media and in their art—like the main characters in the film.
National Artist for Film Ricky Lee, who is mostly known for writing the 1982 award-winning drama Himala describes Blue Room as "an engaging film."
"Na-mix niya ng tamang tama 'yung timpla ng kabataan, ng music, social issues, corruption—napagsama-sama niya lahat so ang daling maka-relate ang generation ngayon para panoorin siya," the National Artist told Soundstrip.
'Blue Room' finished its original Cinemalaya run at the CCP and in select partner cinemas nationwide last August 16. The film may be screened again when Cinemalaya starts its online run this October via CCP's vimeo account.
Image credits: Cinemalaya/CCP