YOUNG directors GB Sampedro and Rain Yamson have unique interesting features and distinct personalities to be "on cam" talents, but they chose to be behind the cameras and create their respective impressions of art and outputs of cinema.
GB Sampedro is on a roll these days. After his much talked-about series High on Sex, which follows the sexual adventures of high-school students, now comes his new movie Purificacion, which has also found widespread favor when it started streaming recently. Sampedro directed both of these chartbusters for Vivamax, and more projects are being entrusted to him and his Five 2 Seven Entertainment company by his many clients.
"It just feels good that after an almost two-year pause, production work is back on track. More and more people are beginning to go back to the jobs they love and have been trained for, and it is definitely a good sign that work for many has resumed," he said during a recent chat.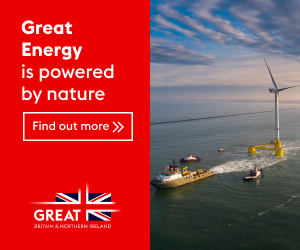 Although most of his projects with Vivamax delve on sexual themes, Sampedro clarifies that he will only take on a project if the material excites him. "As a filmmaker, I need to be able to creatively visualize my output during the early stages of material development. If a concept or the script doesn't excite me, then I won't force myself to do it just for the sake of my take-home pay."
At 46, Sampedro has had his share of awards. He had won the Cinemalaya Best Director trophy in 2009 for the movie Astig, which also got recognition at the Busan International Film Festival that same year. He is also a much sought-after director for live events. He will be directing the show Beks 2 Beks 2 Beks at the New Frontier Cinema on August 26 and the widely awaited Dutdutan Tattoo Festival, participated by tattoo enthusiasts from all over the world.
RAIN YAMSON'S DOWNPOUR OF PROJECTS
ANGKAS, an entry to this year's Cinemalaya Independent Film Festival, is Rain Yamson's full-feature debut as a director. An award-winning cinematographer who is well-loved by many filmmakers, it's about time Yamson spread his wings and call the shots.
When he found out that his tale about habal-habal drivers who pick up dead bodies from the rugged terrains of Compostela Valley and transport these to the city, made the shortlist, Yamson was more than delighted. "I've always wished to direct a film and Cinemalaya opened the big door for me. I'll always be grateful for this first one."
He added, "Cinematography is my bread and butter and I have been doing it for many years now. Filmmaking has brought me to places I never imagined to visit and allowed me to connect with people from many parts of the world. And the best thing about it, the learning never stops."
Yamson is also the cinematographer for the movie Maid in Malacañang. "I've collaborated with director Darryl Yap many times in the past and I am grateful for the trust and friendship we have established. I will always make time for him and his projects."
Prior to the pandemic, Yamson was also the Philippine liaison head for the Malaysia-based Asia International Film Festival and Awards (AIFFA) for many years. "I am crossing my fingers that AIFFA, which showcases and honors the best in filmmaking this side of Asia, will be back very soon, so we can send the best of the Philippine cinema for the Asia Pacific region to see, discover and experience."