LONG-TERM investments by foreign investors to the Philippines continued to grow in May this year compared to its 2021 level, the Bangko Sentral ng Pilipinas (BSP) reported on Tuesday.
Data from the BSP showed that foreign direct investments (FDI) recorded a 64.1-percent expansion to $742 million in May this year, from its $452-million level in the same month last year.
This is, however, lower than the previous month's $989-million FDI net inflow and the second lowest monthly FDI for the first five months of 2022.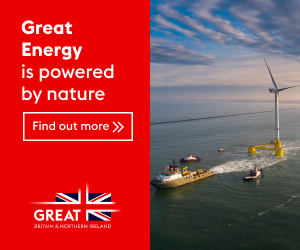 The incurred FDI net inflows during the month brought the cumulative five-month FDI net inflows to $4.2 billion, higher by 18.8 percent from the $3.5 billion seen in the same January to May period in 2021.
FDI are investments made by foreign players to the Philippines in the hopes of long-term return.
Since these are in the country for a longer-term compared to their short-term counterpart, the foreign portfolio investments (FPI), FDI usually create jobs for Filipinos and have a multiplier effect on the economy.
In May 2022, FDI grew largely due to net inflows from non-residents' net investments in debt instruments and equity capital of their local affiliates.
By country of source, equity capital placements came largely from Japan, the United States, Singapore and the Netherlands. These were invested mostly in manufacturing; real estate; information and communication; and transportation and storage industries.
The BSP, meanwhile, attributed the five-month growth of the country's FDI level to the increase in foreign investors' net investments in debt instruments, which muted the decline in net equity capital placements for the period.
Commenting on the latest FDI data, Rizal Commercial Banking Corp. (RCBC) chief economist Michael Ricafort said the lower FDI net inflows compared to the previous months reflect investors' "wait-and-see" stance while waiting for the outcome of the May 2022 presidential elections.
Despite this, Ricafort believes the level of continued FDI inflow toward the country is still good news.
The economist said FDI "remain a bright spot for the economy" despite the recent soft patch, as these would still lead to more economic activities, and spur the creation of more jobs as the economy reopens further towards greater normalcy.
"For the coming months, FDI could still continue to go up amid better global economic prospects as some developed countries that are the major sources of FDI move towards population protection/herd immunity," Ricafort said.