It all started with one band's silly question. It was then followed by another band asking, "Where is She?"
Not sure if they ever got their answers. But back in the early 1980s, the synth-heavy The Zoo (later renamed Ocean Zoo) and the ska-influenced the Lost Boys were two of the most promising local bands that emerged from the then-fledgling Brave New World concert series. They were also the only "new wave" bands that stood out from a sea of punk rockers led by contemporaries like the Jerks, Chaos (later Third World Chaos), Dead Ends, College (later Urban Bandits), Wuds, and many more.
Ocean Zoo, fronted by the enigmatic and flamboyant Jack Sikat even made history with the first independently-produced EP, Animal Party. Like Ocean Zoo, the Lost Boys, led by promising musician and hook-oriented songwriter Rhany Torres, also enjoyed a solid fan base and heavy airplay on then rock station and pre-nostalgia DZRJ. Something, however, was still amiss.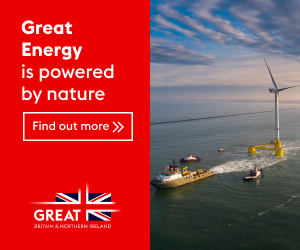 So by 1984, it came as a big surprise that the two bands decided to join forces, merging their influences and becoming the Ethnic Faces. With Jack on vocals and Rhany on bass, the Ethnic Faces also featured Bojie Gabriel on drums, Edgar Ramos, and Boyet Miguel (later of Betrayed and Tame the Tikbalang). The Faces were the "head of their class" immediately garnering national attention when they won a noontime TV show's punk band contest even though they were still nowhere close to being punk.
They were also probably the most technically proficient and primed for crossover success even before the likes of The Dawn and Identity Crisis took new wave to a new level. But while they scored a modest hit with their winning song in that punk band contest—the Echo and the Bunnymen-inspired "Within Tribes," it wasn't until much later in the decade in 1989 when they finally broke into the mainstream.
And it took "Golden Boy," a song first recorded in 1986 to make that happen. An engaging uptempo rocker that Jack described as "a song about a Filipino," the tune took a bizarre turn with its surprise last line that had nothing to do with what the song is about. Already embedded in Pinoy pop culture, the band took the phrase, "Ang tatay mong kalbo" and ran with it.
By this time, Ethnic Faces had undergone several personnel changes which included guitarists George Arguelles (Under Blue Skies), Jun Ladia and Ariel Policarpio, keyboardists Menchie Santos and Noel Villarico, drummer Jayvee Torres and other session musicians for recording purposes. Although more of the band's original songs, among them "Balikbayan" and "Parang Bowling" were included in several compilation releases, it would take another six years following the success of "Golden Boy" before the Ethnic Faces finally recorded a full-length album.
That album called Dekada featured an all-new recording of "Within Tribes" and "Brutal Scars" as well as newer songs like "Ubos-Oras" and "Hindi Tao, Hindi Hayop" now considered by fans of Ethnic Faces as classics. Although well-received by critics who hailed it as "adventurous" and who also took note of the band's broader musical canvas as soul and acid jazz influences permeated throughout, Dekada was not the commercial success the band was hoping for, despite it being released by a major label.
It didn't help that Jack himself would leave halfway through the promotion of Dekada as personal issues and increasing lack of interest in the music would take their toll. Ethnic Faces soldiered on with Noel Garcia as replacement although he, too, was eventually replaced.
Despite disappointing sales, the band's stellar reputation remained intact. Not surprisingly, their record label where Rhany worked as Artist and Repertoire manager still gave them the green light to record a second album. Even though Ethnic Faces had veered away from its original signature sound, the musical progression of the band's later incarnations was still an encouraging step in the right direction.
Sadly, that second full-length album never materialized and not much was heard from Ethnic Faces as the remaining members went their separate ways. Ariel and Jayvee eventually joined Color It Red where they still remain, Ed or Edgar was a magazine photographer until he joined the legendary punk group, Betrayed where he was also reunited with former Ocean Zoo and EF guitarist Boyet. Jack became more enigmatic and became increasingly withdrawn from the music scene.
And Rhany became a successful record producer for mainstream and Christian acts, something he continues to do from time to time. Perhaps more than any of the other band members, it was Rhany who kept the spirit of Ethnic Faces alive.
Last year while doing some spring cleaning at the height of the pandemic, Rhany found an old recording of the band's interview with the now-defunct rock-oriented radio station, NU 107. The interview included a live performance of "Golden Boy." With the help of his daughter Lavay, Rhany created a slideshow music video of that performance that was posted online in the SoundStrip music section of BusinessMirror.
This resulted in renewed awareness for the band and inspired Rhany to create a compilation of some of the band's classic and previously unreleased recordings between 1986 to 1987—the new wave years of Ethnic Faces. This is the album that you're holding now which not surprisingly, is simply called New Wave.
Among the previously unreleased tracks are the instrumental, "Clean, Wholesome Fun," "Love," a song about thoughts on just being happy to be alive, and "From Now On," a song about awakening or re-awakening. Along with fan favorites like "Within Tribes," "Back Home," a live version of "Balikbayan" and of course, "Golden Boy," New Wave is as new wave as only Ethnic Faces know how to hit it.
Even as we now all hide behind our respective face masks as a result of this devastating pandemic, let's not forget that there are faces, concealed or otherwise, that will always stand out in any given crowd. In a crowded new wave scene of the 1980s, the Ethnic Faces stood head and shoulders above everybody else with music that not only broke new ground but also pushed the envelope in a big and distinctively original way.
The article is actually the liner notes for the Ethnic Faces' vinyl compilation release, New Wave: 1986-1987 Recordings, reposted for SoundStrip with the band's permission. The album is available at The Grey Market White Plains, White Plains West, 42 Katipunan Avenue Extension White Plains, Quezon City 1110. For more information, visit @thegreymarketrecords on Facebook and Instagram or call Karen at 7791 8704 or 0998 9537883.