When you visit the official website of Procter & Gamble Philippines or simply P&G, you will easily notice the tab, "Our Impact" which devotes entire sections to Doing What's Right, Sustainability, Community Impact, Gender Equality and Diversity & Inclusion.
The sections on Gender Equality and Diversity & Inclusion are of particular importance to P&G employees as both are already being practiced in their workplace.
"The people who use our products every day are as diverse as our world. The more we reflect them, the better we can understand their needs. That's simply meeting expectations.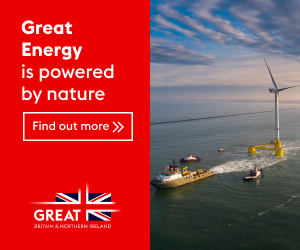 Inclusivity is where we go beyond them. Our employees are encouraged to bring their unique selves to work every day, and bring out the best in each other. Because when every skill is used and every voice heard, positive change can happen," the company noted in its website.
To this end, P&G in 2017 launched #WeSeeEqual, a gender equality campaign that has been viewed by millions of people in more than 180 countries and was named one of the most inclusive ads of 2017 by the Association of National Advertisers (ANA).
From within the organization, the campaign has also initiated industry-leading policies, inclusive programs, and equitable practices that champion equality among managers and team members. Not surprisingly, P&G was recognized as a Champion for Gender Equal Workplace by no less than the United Nations Women Empowerment and Principles (UN WEPs).
In a recent roundtable with BusinessMirror and other media, P&G Philippines president and general manager Raffy Fajardo talked about how unlearning biases and harnessing individual differences will result in an ideal inclusive workplace.
Fajardo takes the view that focusing more on people's outcomes rather than activities will foster a more inclusive work culture.
Playing to individual strengths
"Everyone is unique. When we focus solely on person's outcomes, we level the playing field to provide equal chance for everyone to achieve their objectives without biases and preconceived judgments. And then we empower by recognizing the value of individual strengths and capabilities that each person brings," Fajardo noted.
For P&G, focusing on outcomes means giving weight to employees' performance and stand-out impact instead of different work styles and personal circumstances. This allows employees to bring their full authentic selves in the workplace no matter what their personalities, sexual orientations and backgrounds are. The strengths of their diversity are then harnessed to achieve agreed outcomes.
"We value diversity so rather than see people for their religion, political views, nationality, gender, we focus on merit and contributions. Stereotypes and judgment have nothing to do with the company," Fajardo further pointed out.
A computer science graduate who has been with P&G for 23 years, Fajardo has personally witnessed how focusing on outcomes have motivated employees to perform at their best and how they have helped in realizing the company's goals and objectives.
Fajardo shared that that by giving employees meaningful work from Day 1 of their hiring empowers them and leaves a lot of room for growth. Through international planning and equal opportunities, a clear path to their development and ultimately, success, is established. This kind of inclusive culture allows each employee to make a difference every day they come to work.
"If everyone comes in feeling included and plays to their strengths, we will have a huge impact on the business and culture." Fajardo quipped.
Based on his own experience, Fajardo observes that one common pitfall of people managers is to expect employees to follow the success of someone else, someone that could be considered a role model. But rather than just merely following what works for others, team members will have a better chance of reaching their full potential if they are motivated to simply become the best version of themselves.
In the case of "extroverts and introverts," it is not always to correct to assume that just because one is more sociable and vocal than the other doesn't mean the former is necessarily superior to the latter. Or that the extrovert's contribution to the company is more significant than the introvert.
"Personalities and styles will always differ so an alternative frame of reference is to focus instead on a person's stand-out impact and contributions to the business and the organization," Fajardo added.
Listen and learn
As for the company's leaders and people managers themselves, Fajardo again underscores the importance of staying curious and humble. Through "Cocomos" or the term he came up with for the usual pow-wows of country managers over coffee outside the usual workplace, he learns from employees and teams.
Learning doesn't end with observing and meeting people from his workplace. At home, Fajardo also listens to the different perspective coming from his own wife and daughters. Listening with curiosity and humility allows him to become more aware of the biases and barriers in the workplace. That in turn, allows him to be able to understand what actions or help is needed.
"Reaching out to the people who can give you the best insight through curiosity and humility, changes your frame of reference."
In conclusion, while Fajardo understands the important role of leaders in mentoring and developing people, it is equally crucial for leaders to listen and learn from their employees.
At P&G, all employees are trained and empowered to offer and receive feedback from their one-up managers and direct hires, if they are people managers. As a merit-based and grow-from-within company, P&G critically invests in their people through training experiences and hands-on mentorship from local, regional and global leaders.