THE Queen of All Queens has just been crowned, and it's Jinkx Monsoon. The fifth champion of RuPaul's Drag Race bested eight other queens in a spectacular All Stars-All Winners season that ended last Friday.
As if the show's multiple Emmy nominations for 2022 aren't enough, its pop-culture domination continues with ongoing iterations in France and Canada while a Belgian edition was recently announced. And the Philippines, not to be outperformed, is joining the Drag Race juggernaut. Officially.
The inaugural Drag Race Philippines sashays onto your screens on August 17 on discovery+, HBO GO and WOW Presents Plus, with Drag Race Philippines: Untucked, the first international spin-off, premiering on August 19. A prize package is yet to be Ru-vealed.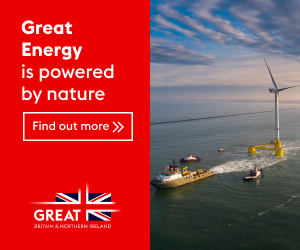 Paolo Ballesteros, the acclaimed actor who is also known for his uncanny makeup transformations, is the host-judge for the show. For the first time in Drag Race herstory, two transwomen will be on the main judging panel: Jiggly Caliente, who competed in the US season 4 and All-Stars 6, and vlogger KaladKaren.
Unlike in the US where some racers are chosen for their number of Instagram followers, a dozen dazzling queens were cast for their charisma, uniqueness, nerve and talent. I included their Instagram count, as of last Saturday, which will inevitably explode once the season airs.
For their promo looks in their "Meet the Queens" videos, the Category Is: Rush-Hour Traffic. Here are the Pinay queens, wearing jeepney-inspired looks, who are all ready to cause chaos:
The "big, bold, bubbly and bongga" Brigiding, 29, has fierce fans, such as Ongina, Stephanie Prince, Denali Fox, Manila Luzon, Aura Mayari, Tila Pia, Digna NYC, and J For Pay. She wears a creation by Ehrran Montoya. "I want to inspire every young gay boy's dream that you can and you will be the brightest if you just believe in yourself," says the Mandaluyong City resident, whose verified Instagram has 19.1K.
Corazon, 24, from Pangasinan, is the pageant queen of the bunch: "Corazon is cheerful. But beware, she's a fighter. You can't bully me because I'll give you a dose of your own medicine." (Instagram count: 3,368)
Camp-glam activist Eva Le Queen, 30-something from Marikina, wears a corset by Mara Chua. "My drag personality is very dignified. It's always queenly—it's in the name. Very regal. Very polished. And always with a pinch of stupid. I always want that. People don't like it when you're too smart." (Instagram: 5,131)
The most hardworking bitch in town, Gigi Era, 38, lives in Melbourne, Australia: "The feeling of performing as a brown-skinned girl in a white majority makes me feel really proud. And it's pressure because you can't be a basic bitch, like you have to step your p**y up so you get the job and you pay your bills. (Instagram: 12.6K)
Saucy and sosyal "with feelings," Lady Morgana, 30, is from Davao City. She wears a creation by Jay Cabatingan and accessories by Venuz Edad Power: "The drag scene in Mindanao is more artistic. The eyebrows go up to the second floor that can go as high as the third floor. The eyes can be scary but still looking fab." (Instagram: 2,778)
The "tropical Filipina bombshell queen" Marina Summers, 25, hails from Manila . She wears an Yves Camingue creation: "I should be the first Drag Race Philippines winner because I represent what the future of Filipino drag is. I am here to uplift the Filipino talent and to be an image of hope for those who don't have anyone to look up to when they're young." (Instagram: 8,302)
Minty Fresh, 31, from Quezon City, was the one who performed Ariana Grande's "Break Free"at the Pasiglaban Kakampink rally that the singer herself posted on her socials: "I really want to represent the drag community in the mainstream world, fashion world, beauty world, makeup world. Or even in the music industry, if you want? Listen to my single ["Fresh" on Spotify]." (Instagram: 19.6K)
Precious Paula Nicole, 35, from Camarines Norte, wearing a Patrick Isorena creation, is known for impersonating Beyonce, Mariah Carey, Katy Perry and Madonna: "I can also be original. I can do comedy. I can do dance numbers and I can also do drama. I turn the party on. Please, RuPaul, crown me now. I'm your next drag superstar." (Instagram: 10.2K)
Prince, 25, from Bulacan, collaborated with Jan Garcia for their outfit: "My drag style is very out of this world, extraterrestrial. I like being a creature because growing up I loved video games. If I have to describe it in three words—Never the Usual, because I am not a regular girl." (Instagram: 13.6K)
Thicc queen Turing, 29, is from Cainta, Rizal: "We want to show the Filipino talent to the world. That Filipinos are excellent. I don't want to look shitty onstage in terms of looks, especially since I have a platform where there are also kids who are my size who believe in me." (Instagram: 4,160)
Mrs. Viñas DeLuxe, 25, is the "Pambansang Bunganga ng Pilipinas": "What terrifies me the most is that I won't be able to show everything that I prepared for. I've been preparing for seven years because I know this day will come. I'm the complete package. None of the bars I worked for ever regretted hiring me." (Verified Instagram: 12.2K)
The well-respected Xilhouete, 34, hails from
Nueva Ecija. A drag mother, her Instagram count is 2,705 and she doesn't follow anyone: "Gusto ko makita ninyo what drag is. It's not just visually entertaining but there's also depth in it. If you look closely and listen to each of us, you would then begin to understand the culture of drag and the culture of LGBTQ in the Philippines."
Image credits: WORLD OF WONDER