MERCHANTS driving the economy could further boost growth if given interest-free and no-collateral loans, an official of the umbrella organization of employers in the country said.
Employers' Confederation of the Philippines (ECOP) President Sergio R. Ortiz-Luis Jr. told the BusinessMirror the old ways of lending has been cumbersome for micro, small and medium-scale enterprises (MSMEs).
Ortiz-Luis explained the government needs to come up with "out-of-the-box" solutions to rally merchants into contributing to the economic recovery path.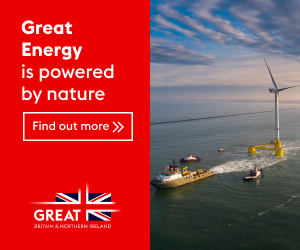 He pointed out that government can maximize the funds in its conditional cash transfer program and the 4Ps [Pantawid Pamilyang Pilipino Program] by lending to MSMEs.
"Instead na 'yung mga pera dalhin mo doon, ipautang mo sa MSMEs nang walang condition walang collateral, walang interest," Ortiz-Luis told the BusinessMirror last Monday. "Tapos ang processing i e-evaluate lang 'yun; basta okay 'yung project, basta bigyan."
The ECOP chief emphasized that Manila already enacted two laws supposedly geared towards the development of the Filipino entrepreneurial spirit by providing a business environment conducive for MSMEs. However, Ortiz-Luis said these were not properly implemented.
Ortiz-Luis noted that in order for the MSMEs to generate jobs, it has to be spared from the traditional and burdensome lending process that makes these merchants go through a series of steps and fees.
"Kelangan talaga something new na kung ang gagawin lang kagaya ng dati na 'yung uutang sa bangko, eh dadaan din sa commercial bank o dadaan din sa gobyerno; pero parang lending din sa commercial [bank]: binababaan lang kuno 'yung interest pero andun pa rin lahat 'yung condition ng bangko; wala ring mangyayari."
Ortiz-Luis added that at the height of the mobility restrictions to address the Covid pandemic, numerous micro enterprises closed down. He said that while the financing arm of the Department of Trade and Industry (DTI), the Small Business Corp., didn't impose interest rates, SBCorp. still required payment for a service charge and documentation.
"Wala ring nangyari. Ayaw na umutang ng iba dahil natatakot silang maipit na," Ortiz-Luis told the BusinessMirror.
But the ECOP chief emphasized that since the SBCorp. is under the supervision of the central bank, it has to follow the rules of lending.
According to Ortiz-Luis, instead of doling out funds wherein government "is taking a chance," the funds should be invested into the economic drivers.
"Kaysa ipamigay mo 'yung pera, ilalaban mo."
Ortiz-Luis told the BusinessMirror that government should consider lending for MSMEs as an investment rather than an expense.