As the world is slowly opening up and Original Filipino Music is in full swing after an extended period, Warner Music Philippines celebrates the Filipino Musician by releasing yet another sure-fire hit with the collaboration of local R&B rising star JRLDM and Beirut, Lebanon-based rapper and producer CHYNO WITH A WHY?
The single, simply called "Fade Away" is a highly infectious and ultra-catchy ditty that melds the best elements of modern hip hop and R&B with a distinctly Pinoy flavor and excellence in execution, riddled with well-crafted electronic beats and instrumentation, and the lyrical rawness of both artists who have a penchant – and respective impressive track records – for delivering the goods every time they hit the studio.
A song mainly about everyday trials, and the hope of overcoming them and heading into better days, "Fade Away" is the first collaboration between Warner Music artists from the Philippines and the Middle East; Bataan-born JRLDM – whose style blurs the lines between Hip Hop and R&B – has currently earned more than two million streams online and continues to only get better with his career under Music Colony Records, a sub-label of Warner Music Philippines. Chyno With A Why? on the other hand, has been instrumental in spreading the hip-hop gospel all the way in Beirut and the rest of the world, being a rapper-producer, a founding member of the Street Culture and Urban Music Festival (S.C.U.M.) Week Festival and was formerly part of Lebanese Hip Hop crew Fareeq El Atrash. The artist subsequently released his first full-length album in 2015 and has since then, has consistently released material and collaborations with other notable artists in the region.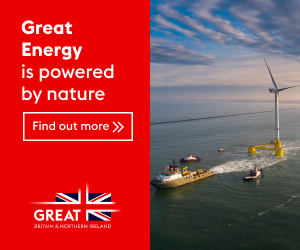 When asked about his experience on his first-time collaboration with an international artist, JRLDM revealed that there was a bit of hesitation at first on his part, admittedly thinking that there would be a language barrier of sorts. But soon after he heard the track and started working on it, all second thoughts were immediately dispelled: "the track was complete fire when I heard it!" JRLDM shares, "but working with Chyno was so easy because he was just up for anything – and since he is half-Pinoy, I guess there was a magic there that simply made everything easy… he is SUPER cool."
Chyno With A Why? on the other hand, also returned the compliment: "Everything was as smooth AF," the Syrian-Filipino artist enthusiastically began. "JRLDM simply hit me with the instrumental with his parts and told me to 'kill it,' so it's what I did… I was so psyched to meet him in person, and Iloved his vibe which seemed to match my current state of mind… so working on music with him allowed me to reconnect with my heritage in more ways… and I was able to celebrate the strength of the Filipino people through this track; there are 12 million Filipinos working around the world, and so I hope this song connects to them – this is for them."
"Fade Away" is released through the Warner Music Philippines initiative GLOPM (a moniker which stands for "Global Pinoy Music"), a collaborative movement that aims to strengthen the global efforts of promoting Filipino music by pairing domestic talent with Filipino talents thriving abroad. Furthermore, the movement encourages artists from all over to learn from each other, and ultimately, create music that will resonate with Filipinos on a worldwide scale, one collaboration at a time.
And so far, the course is steady and strong and promises all of that sooner than we can all expect.
"Fade Away" is now available on all digital music platforms and streaming sites.
For the latest updates on local artists, follow Warner Music Philippines on its social media pages:
Facebook: https://www.facebook.com/warnermusicph
Twitter: https://twitter.com/WarnerMusicPH
Instagram: https://www.instagram.com/warnermusicph/
Youtube: https://www.youtube.com/user/wmphils