President Ferdinand "Bongbong" R. Marcos, Jr. missed his chance to announce his position on key labor issues including contractualization and higher pay during his first State of the Nation Address (SONA) last Monday, according to labor groups.
The Federation of Free Workers (FFW) expressed its disappointment on Marcos' "silence" over the said demands from the labor sector during his over-hour long message at the Batasan Pambansa Complex in Quezon City.
They also said the President avoided talking about the alleged rampant extrajudicial killings of workers and trade union leaders and organizers.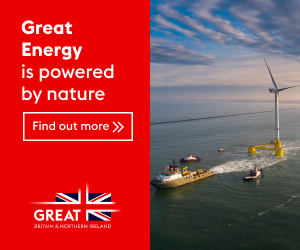 "Killing and harassment of trade union organizers and leaders especially in Ecozones should be put to a stop," FFW said.
Policy gaps
For its part, Partido Manggagawa (PM) noticed gaps in the economic pronouncements of Marcos during his SONA, particularly in providing relief to people struggling to cope with the rising inflation rate.
"Neither aid nor wage increase can be expected in the near future to tide workers and their families during these difficult times," PM said.
"It [economic goals] targeted a 9 percent poverty incidence and upper middle-income status of the country by the end of his term. But there was no mention if living wage and full employment are going to be addressed to make it happen," it added.
The SONA also lacked any details on the position of the President on contentious issues including the calls for the abolition of the Rice Tariffication Law or the proposed wealth tax by the labor groups to help the government generate more revenues, according to the PM.
Rightsizing consultation
The labor group also criticized the government for considering rightsizing its workforce to help the government reduce its expenses and may its operations more efficient.
"There will be a rightsizing program in government. But there was no diet plan for fat bosses in the government who enjoy pork and perks. In short, very silent on corruption," PM said.
In his SONA, Marcos said he wants Congress to pass a law implementing the National Government Rightsizing Program.
The Public Service Labor Independent Confederation (PSLINK) urged Marcos to ensure the participation of government workers in the crafting of the said legislation.
"We just got hold of the copy of the rightsizing bill and started discussions and consultation within and amongst our ranks," PSLINK President Annie Enriquez-Geron said.
"PSLINK maintains its position that there is no genuine rightsizing withOUT the full participation of public sector workers through their unions," she added.
The Department of Budget and Management (DBM) said its proposed rightsizing, which will cover 187 government agencies, will allow the government to save P14.8 billion.