Danone SA lifted its full-year sales forecast amid strong demand for baby formula and bottled water even after the company increased prices.
The maker of Activia yogurts and Evian packaged water said Wednesday that full-year comparable sales growth is expected to be 5 percent to 6 percent, up from its previous guidance of 3 percent to 5 percent.
The Paris-based company has been pushing up prices as it seeks to recoup its own climbing costs, and shoppers so far seem to be accepting the hikes. Danone follows rivals including Unilever Plc and Reckitt Benckiser Group Plc which have also raised their forecasts after successfully shunting higher prices onto shoppers grappling with the worst inflation in decades.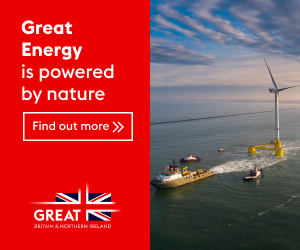 Despite a 6.8-percent increase in second-quarter selling prices, Danone still sold more products. This was partly as it sent more Neocate and Aptamil baby formula to the US to help address a countrywide shortage. Growth in North America was also driven by coffee creamers, yogurts and plant-based foods.
Chief Executive Officer Antoine de Saint-Affrique is in his first year at the world's largest yogurt maker and is planning a turnaround of Danone, which has underperformed in recent years.
"We can and we must do a better job at managing some of our core assets," the CEO said in a presentation. "There is also a lot we can still improve on, some of which will take time to fix."
The company has saved money from giving its units more freedom to adapt to local tastes, Chief Financial Officer Juergen Esser said in the same presentation. In the second quarter, that has been used to start its reinvestment focus, stepping up spending on "some fundamental gaps," such as marketing, technology and data, he said.
Danone shares rose as much as 3.5 percent in early trading before reversing gains, recently sliding 0.3 percent.