Bayan Tanim!, Metro Pacific Investments Foundation Inc. (MPIF)'s community gardening initiative for sustainable living and food security, was recognized by the League of Corporate Foundations (LCF) as the Outstanding Corporate Social Responsibility (CSR) project in Disaster Resilience during its LCF CSR Guild Awards last July 7, 2022.
The program, initially developed and mobilized to address food scarcity resulting from the pandemic, provided beneficiaries with the means to start their own backyard and community gardens. Planting kits containing basic cultivation essentials such as seeds, seedlings, fertilizer, soilless potting mix, were distributed along with freshly harvested vegetables.
Being well-received by communities as it promoted the values of Bayanihan, Bayan Tanim was one of eight programs lauded among entries from 20 member organizations of the LCF. With the initial target to distribute 1,000 planting kits, the program largely surpassed its goal due to donations received by the MPI Foundation, totaling to 2,905 planting kits provided to benefit 3,004 families from 31 communities.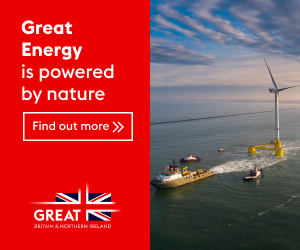 With the idea of recovery in mind, MPIF President Melody del Rosario said, "We at MPIF decided to move past relief assistance and pivot towards a more sustainable program for our beneficiaries, even after the pandemic. Bayan Tanim! is a program that not only focuses on resilience and recovery, but also centers on re-igniting the spirit of Bayanihan, while contributing to the community's health, well-being and self-sufficiency."
As of this year, Bayan Tanim! has benefitted approximately 4,014 families in 43 communities in Manila, Quezon City, Caloocan, Pasay, Taguig, Cavite, Mandaluyong, Muntinlupa, Paranaque, Pampanga, and Tarlac, raising a total of P1.392M in donations.
A True Community Effort
The LCF CSR Guild Awards is a recognition program that bestows a seal of excellence in corporate citizenship to the most reputable and premier organizations implementing initiatives for social good with meaningful and sustainable impact to the communities and institutions. The accolade also acknowledges the importance of collaboration in achieving greater positive change for the benefit of more people.
"Upholding the spirit of working together is of unparalleled value when it comes to national progress – particularly during stages of recovery and resurgence," says MPIC President, Chairman, and CEO Manuel V. Pangilinan. "Programs such as Bayan Tanim! harness the power of collaborative community effort into creating positive community impact for its beneficiaries."
Partnerships were key in ensuring Bayan Tanim's success, generating interest primarily from MPIF's kapatid companies under the MVP Group of Companies, the conglomerate chaired by Mr. Manuel V. Pangilinan. Fundamental to the program's mobilization and resulting impact is the support from Alagang Kapatid Foundation Inc. (AKFI), who provided the needed resources to reach even the most far-flung communities.
First Pacific Co. Ltd. and Light Rail Manila Corporation provided the initial donations for the program, with Maynilad Water Services Inc. and CAVITEX, a Metro Pacific Tollways Corporation subsidiary, providing constant financial support until this year.
MPIF signed a tri-partite agreement with the Department of Agriculture (DA) and Agrea Agricultural System International Inc., to further strengthen their shared advocacy for food sustainability in the Philippines. Throughout its one-year run, MPIF sourced all planting kits, including fresh produce, from Agrea and Duran Farms – concurrently supporting local farmers' cooperatives in their networks whose livelihoods were jeopardized by the strict lockdowns.
Individual donors were also integral in achieving Bayan Tanim's initial goals. Aside from MPIC group executives and employees, MPIF also launched a DSWD-credited public fundraising via its social media platforms.
Bayan Tanim! is aligned with Gabay Komunidad, one of the MVP Group's Gabay Advocacies for a Sustainable Philippines. It is also in line MPIC's efforts to contribute to the United Nations Sustainable Development Goals (SDG), particularly SDG 2 for Zero Hunger, SDG 3 for Good Health and Well-being, and SDG 17 for Partnerships for the Goals.
The recognition of this program bolsters MPIF's role alongside MPIC, as the largest catalyst for a Sustainable Philippines, aimed to improve the lives in the country through providing essential services and mobilizing advocacies that uplift the quality of life of all Filipinos.