The LPG Industry Association (LPGIA) of the Philippines  has reminded consumers to ensure the tanks are certified safe before purchase.
According to Executive Director Mercedita G. Pastrana, uncertified LPG cylinder tanks under circulation fall under three categories: (1) cylinders that were manufactured by a company without License from the Department of Trade and Industry's Bureau of Philippine Standards (DTI-BPS) (2) cylinders that do not comply with the Philippine National Standards (PNS) and (3) cylinders already in circulation but missed requalification after the required period.
Requalification refers to the mandatory evaluation and testing of cylinder tanks 10 years from date of manufacture, and then every five years thereafter to determine whether these cylinders are still serviceable.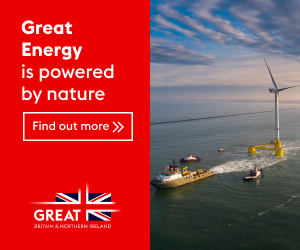 Scrapped cylinders, which are also referred to as "unsafe and injurious tanks," should also be removed from circulation. According to the PNS, scrapped cylinders often have too much corrosion , dents beyond the allowable limit, a damaged foot ring, and tanks without collar, all of which make the cylinder unsafe for use.
How can consumers check if their cylinder is certified? Pastrana shared the following handy tips.
Certified cylinders should have permanent markings on them, preferably embossed on the body of the trademark owner, contain other details such as name of manufacturer, date tested, serial number, trademark owner, among others. "Without this information, it's automatically considered as uncertified," said Pastrana.
Meanwhile, the name of the manufacturer is indicated in the marking should be in the list of licensed manufacturers by the DTI-BPS.
Lastly, a consumer or dealer should check if the markings indicate testing date for tanks manufactured more than 10 years ago. "For example, the manufactured date is 12-10. That means, [it was manufactured in] December 2010. So it should also be indicated that the testing date is 2020. The initial of the company that conducted the test should also be stamped. Otherwise, the cylinder is deemed uncertified," said Pastrana.
In case a consumer encounters or purchases an uncertified tank, they are entitled to return it and request for an exchange with a certified tank.
"You have the right to return [the uncertified LPG tank to the retailer]," said Pastrana. "Upon purchase, there should be a receipt which indicates the details of your transaction.
Moreover, dealer and retailers who continue to sell uncertified tanks can be reported to the hot line of the Department of Energy. Violators of the LPG Industry Regulations Act or RA 11592 can face administrative and criminal charges and a penalty of up to 1 million pesos, depending on the gravity of the offense. -30-