WITH an eye to attaining food security in the country's urban areas, the Philippine Board of Investments (BOI) has granted the application for registration to Denso Philippines Corporation as the new producer of high-value crops, particularly microgreens, kale, arugula, herbs, and melons.
With an estimated investment cost of P60 million (US$1.09 million), the firm's SMART Agriculture Project that will soon operate in Ibaan, Batangas was approved under "Agriculture, Fishery, and Forestry" of the 2022 Strategic Investment Priority Plan (SIPP).
The project proposes to produce microgreens, kale, arugula, herbs, and melons. Its target market will be hotels, restaurants, online market (e-commerce), culinary schools, and other food-related businesses in Central Business District areas in the Philippines. "The project of Denso Philippines Corporation is a testament to our unwavering commitment to attaining food security in our country. True enough, these high-value crops will be significant in supporting urban areas and leveling up the country's agriculture industry. This is only the beginning of more projects that will make food security happen in the Philippines," Trade Undersecretary and BOI Managing Head Ceferino Rodolfo said.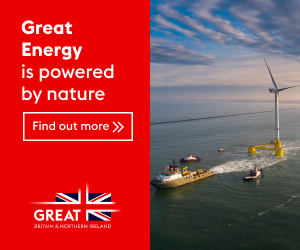 Endorsed by the Department of Agriculture (DA), the project involves the commercial production of vegetables using hydroponic growing technology with plans to use IoT (internet of things) for nutrient dosing and monitoring through sensors. Hydroponics is a soil-less farming system that includes the process of growing plants with the use of mineral nutrient solution through an inert medium such as perlite, gravel, mineral wool, expanded clay, or coconut husk. With this process, water remains in the system and is reused, which, in turn, can decrease carbon footprint.
By 2027, the global hydroponics market is expected to reach US$13.4 billion, spiking at a market growth of 19.2 percent Compound Annual Growth Rate (CAGR) during the forecast period of 2021–2027. The project can help address the low local self-sufficiency of highland vegetables (22 percent) and DA-forecasted deficit of 51,116 MT in Region IV-A, where the project will be located.
Coupled with its climate-resilient greenhouse building, the project will also employ integrated pest/disease management.
The project is aligned with the Food Security Program being pushed by the DA. It can help achieve the DA's vision of elevating the Filipino farmers by improving the country's agriculture industry, as it may contribute to the attainment of food security in urban areas in terms of ensuring a sufficient supply of fruits and vegetables and supporting green agriculture.t