A pancreas transplant can be explored as an option for treating type 1 diabetes, enabling patients to produce insulin again. In particular, the procedure is considered for patients who have end-stage kidney disease and those who have severe episodes of dangerously low blood sugar levels that have no noticeable signs beforehand. By undergoing a pancreas transplant, patients who experience these conditions can produce insulin once again, find long-term relief for the symptoms and complications of diabetes, and no longer rely on insulin injections. 
This procedure has significant side effects, which is why it's often reserved for a very small number of people who have type 1 diabetes. For example, in the United Kingdom, only about 200 patients get pancreas transplants every year out of the 1 million patients in the country. Whether or not a patient is suitable for the procedure and is deemed to benefit from it despite the risks it carries depends entirely on the assessment and decision of the transplant team.
Habits to Adopt After a Pancreas Transplant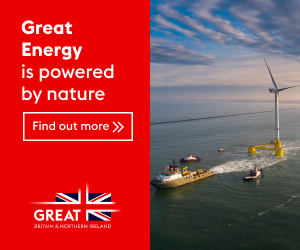 If you're one of the few patients who are a good match for this procedure, there's much that you can do to ensure that the pancreas transplant will be a resounding success. In particular, your lifestyle choices after the operation can dictate the direction of your overall health and well-being and the operation's long-term success.
Here's a list of the lifestyle changes that you should seriously consider after undergoing a pancreas transplant:
Follow Your Doctor's Prescription Closely
Your new pancreas should be working immediately after the transplantation, but you'll be required to stay in intensive care for a few days so that medical professionals can monitor your condition and watch out for complications that may arise. From this point on, you'll have to take immunosuppressants all your life to prevent your immune system from attacking the transplanted pancreas. In addition, you might also be required to take medications for controlling high blood pressure and other conditions that can lengthen your recovery period or affect your immediate health. Follow the doctor's prescription and make a habit of taking the medications exactly as instructed. Also, make it a point to attend all your check-ups and consultations following the procedure.
Keep your Weight within a Healthy Range
Gaining weight is a common occurrence following a transplant. This can be a side effect of the medications you are taking or a consequence of improved appetite due to enjoying better health. But while a big appetite is a good sign, take care to keep your weight within a healthy range. Gaining too much weight can place a heavy burden on your body and organs, including your new pancreas. Watching what you eat is a step in the right direction, but you can also stay in good shape by integrating exercise into your daily or weekly schedule.
Exercise and Engage in Physical Activities
Taking part in physical activities can keep your weight healthy, but it does more than that. Exercise can boost your energy, improve your mood, and help you effectively prevent or manage a host of health problems like cancers, stroke, or arthritis. Your physical activities might be quite limited in the first weeks following the operation, but walking about can help you avoid the formation of blood clots. Once your doctor gives you the go signal, you can move around more and start adopting exercises that suit you well.
Choose to Eat Balanced and Healthy Food
A sensible and well-balanced diet can help your new pancreas work well in your body. Limit your intake of sugar, salt, and saturated fat, and as much as possible, incorporate a moderate portion of fruits, vegetables, and fibre into your daily diet. It's a good idea to consult your team of medical professionals about the food items that will help you achieve the health goals that you have in mind following the transplant procedure.
Wear Sunscreen and Choose Protective Clothing
Unfortunately, people who have undergone pancreas transplants are prone to certain types of cancer, especially skin cancers. It's a good idea, then, to make a habit of wearing sunscreen every day before heading out of your home. If you live in a place that receives plenty of sunlight every year, you can opt to wear clothing pieces that can serve as effective barriers against the rays of the sun, such as hats, long sleeve shirts, and hoodies.
Give Up Smoking and Limit Your Alcohol Intake
Smoking is a harmful habit that can increase one's risk for plenty of health conditions, and it's a habit that transplant candidates are advised to drop as soon as possible. Many people are able to drink alcohol even after their operation, but remember to drink in moderation so as not to overburden your body.
Qualifying for a pancreas transplant is a rare, life-changing opportunity. Enjoy better health and enable your new pancreas to fulfil its important functions perfectly well for as long as possible by adopting these habits after the big procedure.