When was the last time you purchase a supplement online and checked for its FDA registration? When was the last time you stop buying a product after FDA issued a warning for being unregistered?

Most of our purchases recently are driven by specific needs and as we put more value on health prevention, as healthcare consumers, we are always well informed before or even during a purchase is made. Thanks to social media, it's now easier to search for facts on certain products. There can be several factors that can influence our purchases of healthcare products. It can be its price and affordability, quality, availability, efficacy, or to some extent taste. But one factor that has been considered of utmost importance is product registration.
Regicon Healthcare started its operation by offering regulatory services to foreign and local companies. With the talented and well-experienced management team and employees who serve as the company's backbone with their technical know-how and in-depth understanding of the Philippines healthcare regulation, Regicon provides regulatory consultancy services that ensure the availability of registered products in the Philippines.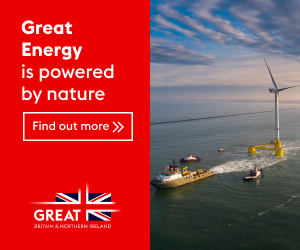 Through the years, Regicon's expertise has evolved from regulatory to marketing and distribution powerhouse. What started to be a company that ensures products to be FDA- registered has now transformed into a one-stop shop services hub for product commercialization in the Philippines. The company now offers more comprehensive service offerings on top of being an FDA Licensed Distributor – Importer and market authorization holder to facilitate product registration of healthcare products in the Philippines. Regicon extends its expertise to foreign manufacturers in understanding the marketability of their products and offers the right mix of traditional and digital marketing solutions to effectively promote these products to the right target consumers. The company has also established global partnerships in the following regions: ASEAN, APAC, US, EU, and MENA to facilitate regulatory submission to Health Authority. Regicon's regulatory expertise covers all healthcare products, from pharmaceuticals to medical devices to nutraceuticals, cosmetics, and personal care products.

Regicon prides itself on marketing some of the most innovative healthcare products in the market nowadays such as Venusroses Capsules, Nite Nite Veggie Capsules, Okwell Okra Enzyme Tablet, and Lunguard Chewable Vitamins.
Putting Value on Lung Health.
One of the breakthrough products that was launched focuses on strengthening our lungs. We have witnessed how viruses such as SARS-CoV-2 virus that brings COVID 19 can affect the health of our lungs causing devastating respiratory problems. Aside from this, there are other factors such as genetics, existing diseases, smoking, and the environmental hazards brought by air pollution that can predispose our lungs to vulnerability and loss of functions. Regicon has always been consistent in its campaign on how protecting and guarding the health of our lungs is as important as having a healthy mind and body. Regicon through LUNGUARD® promotes the value of guarding our lungs and boosting our lung immunity against double threats of pollution and air-borne viral infections. As daily vitamins for lung immunity, LUNGUARD® contains the award-winning US patented Snow Pear young fruit extract together with 9 more natural herbs and botanicals that boosts our lung immunity, enhances our lung function, and improves our breathing.
Regicon® has been doing CSR program to give back to the community through partnerships with Alagang Kapatid Foundation and GMA Kapuso Foundation.
To know more visit www.regiconhealthcare.com or follow their Facebook @Lunguard and Instagram @Lunguardph. Check out the latest discounts at ShopeeMall- Regicon Healthcare, Healthmart.ph- Lazmall & Grabmart, Edamama.