JUNNA TSUKII was feted in a victory party on Saturday night for her World Games gold medal where she told everyone that she credits her success to finding peace when it mattered most.
Isn't it ironic, but that's the very essence of karate, a combat sport that mustered many practitioners who took to the martial art either for protection or aggression.
"It wasn't sheer talent, strength and great karate expertise, but the proper mindset," the Filipino-Japanese told her audience that included Philippine Olympic Committee president Rep. Abraham "Bambol" Tolentino, newly-appointed Philippine Sports Commission commissioner, bowling great Bong Coo.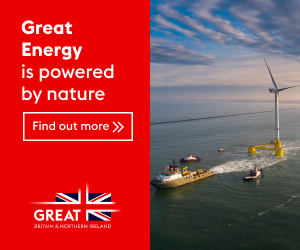 "Everyone is perfect when it comes to skills set, talent and everything…we're all the same," she said in the party at a hotel in Pasig City. "So I tried my best to find my peace and relax in that one-day tournament."
The Philippines sent a 10-athlete team to the World Games in Birmingham, Alabama, two weeks ago but only Tsukii won a medal. It was the country's second medal after Carlo Biado topped the men's 9-ball of billiards in the Wroclaw (Poland) edition in 2017.
"You don't like the pressure to take everything away," said the 30-year-old Tsukii, who was born in Pasay City to Japanese father and personal coach Shin Tsukii and Filipino mother, the former Lilia Villanueva.
So how did she find peace in a competition that gathered many of the world's best in her sport?
"I drank coffee and read my favorite book, then I found my inner peace," she said. Tsukii faced five opponents in Birmingham losing to two but beating three of them.
"I realized that I used three different strategies in the fights that I won," she said.
One of those victories was in the gold-medal round against Venezuela's Yorgelis Salazar, who beat her in the preliminaries.
"I stayed confident and relaxed. If I didn't, everything could have turned crazy for sure," Tsukii said.
Now, Tsukii wanted to share her experience and inspire aspiring athletes.
"I hope this gold will be the start of more gold medals to come for Philippine karate, a bright start of our karate future, and one day the new generation will come to take over," she said. "I don't want to say and think that this is the best result for us, so maybe next year we get more and maybe 10 years later we have more."
Tsukii is staying awhile in the country before returning to Tokyo to resume training. And before she flies out of the country, she'll be making a courtesy call with President Ferdinand "Bongbong" Marcos Jr. in Malacañang and travelling to Baguio City for the "Champ" Tokyo Olympics gold medalist Hidilyn Diaz and Julius Naranjo's wedding on Tuesday.