It was supposed to be an ordinary day for Maximillian as he lay on his bed in his Copenhagen home, recalling watching a Netflix show on his phone. But somehow, he decided to open the Spotify stats and check the total listens of his music.
He noticed a notch in his song "Beautiful Scars," coming from 2000 streams to around 10,000 in one day. That was two years ago. His reach did not end there because "Beautiful Scars" has 121,912,420 streams on Spotify as of this writing.
The Danish singer has a total of 300 million audio and video streams.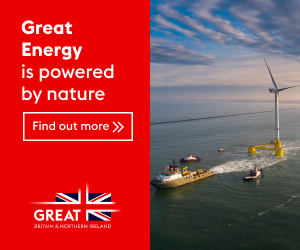 "That was a crazy moment," he said, describing how his music reached people from other countries like Asia. "Just the fact that on the other side of the world, people are connecting to something that I once felt—that just felt surreal."
His song "Beautiful Scars" is the most listened to song in his album Still Alive. Asked why the people, specifically his Filipino listeners, love the song, he said, "Because the whole idea of the song is to accept who you are as a person and have the guts to look at yourself in the mirror.
"I also think it's because when COVID-19 started and everyone was forced to really be alone with themselves, that's when you start seeing a bit more of yourself than you used to," he added, recognizing its peak during the lockdown.
The Danish singer has a large Filipino fanbase, and in January of 2021, he collaborated with Filipino singer-songwriter Moira Dela Torre. The two singers sang a new version of "Beautiful Scars" in a duet.
"I don't think there are other people in the world that are this dedicated and supportive, which is insane so thank you all," he said, attributing this to his Filipino fans.
"Mahal kita," he addressed his Filipino fans.
But despite Maximillian's success as a singer-songwriter, he still finds every moment of the trip as a "pinch me moment." The kind of moment in which everything about his music career is surreal.
"This entire trip is a 'pinch me' moment," he said. His trip which started in Bangkok, he described, felt "unreal."
"It took two years, but the fact is that there is still support after two years of only being virtual and not being able to go to meet my fans," he said, expressing joy as he can finally meet his fans in person now and not behind the screens.
SoundStrip asked Maximillian: what is your message to your Filipino fans?
Maximillian smiled and said, "I love you all, and I can't wait to see you […] I will be back—one hundred percent. I will be back."
Maximillian was scheduled to perform live at Eastwood Mall on July 22 and Venice Grand Canal Mall on July 23. He will also be releasing a new single on August 12.