IF you watch the Korean variety show The Return of Superman, you certainly know Sam Hammington and his sons William and Bentley. The three have already said goodbye to the show.
Sam, William and Bentley joined the cast of The Return of Superman, a reality show featuring celebrity dads and their children, in 2016.
The Hammingtons quickly became fan favorites and they brought home the prestigious "Grand Prize" or "Daesang" at the 2018 KBS Entertainment Awards, along with the other members of the cast.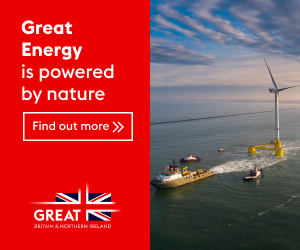 Sam and the two kids were in Manila recently for their fan meeting, dubbed The Hammingtons in Juanderland, at the New Frontier Theater. It was the family's first visit to the country.
Sam was brought to tears by the enthusiasm shown by their Filipino fans.
"I just want to say thank you to each and everyone of you. It means so much to be up here after the last two years. Everything with Covid, it's been tough for everyone. But also for my wife and I to have William and Bentley, it wasn't easy. We went through a difficult time trying to have children," he said.
"They mean the world to us but to know that there are people all over the world that love them so much…thank you, thank you so much. I just want to say that we appreciate all your support."
Sam, William and Bentley Hammington interacted with fans (some of whom came from as far as Singapore), played games, wore traditional clothes, and ate Filipino food, including adobo.
The Hammingtons in Juanderland: Fanmeeting in Manila was presented by CDM Entertainment.
The group is also bringing in singer-songwriter Youngjae of GOT7 on July 23 (today) for a fansign event where fans can interact with the idol.
Yesterday, singer-actress Jung Yerin was also at the New Frontier Theater for her first fansign event in the Philippines. Yerin was the lead dancer and vocalist of GFriend, the six-member group behind the famous songs "Rough" and "Me Gustas Tu."
Thai superstar BamBam is the next idol to hold a solo fansign event in the country and he will join the roster of July fansign events made possible by Y Global Music and CDM Entertainment.
BamBam Fansign in the Philippines makes the 25-year-old Bambam the first K-pop idol to hold a solo fansign in Manila and Cebu. The Cebu show is scheduled to take place on July 26, 6 pm, at The Terraces, Ayala Center Cebu. Manila follows on July 28, 6 pm, at the Activity Center, Ayala Malls Manila Bay.
BamBam will interact with fans through a variety of activities like selfies, solo photo opportunity, fansign and group photo. A Top Spender event will also take place where fans with the most albums will get guaranteed perks. The most exciting part of both events is the "Goodbye Session," which allows all fans to go up the stage and wave goodbye to BamBam. As a bonus (and this usually never happens in K-pop fansign events), fans can take a video of their interaction with the idol.
Only 1,000 seats are available for Cebu and even fewer for Manila with 750 seats. Entry to the event only requires purchasing one set of "B" albums worth P3,900 via www.cdmentertainment.ph.
BamBam Fansign in the Philippines is presented by Y Global Music in partnership with CDM Entertainment.
It's worth pointing out that Bambam and Youngjae are both GOT7 members, a group that disbanded in 2021 but got back together this year. The members are doing well in their respective solo careers and the group's recent comeback was a success. I'm very happy for the group because people who have worked with GOT7 all say they are very nice and professional in their dealings with people. I also love many of their songs. I wish they'd have at least one comeback a year.
And after his solo fansign, Bambam and Jackson Wang, another GOT7 member, will be at the 2022 K-pop Masterz in Manila with the YG group Treasure. Talk about being busy, right?
Yes, concerts and fanmeetings are back with a vengeance and I'm very happy, not just as a fan of K-pop and K-drama but as someone who knows that when the pandemic happened and live events and gatherings were banned, so many people in the entertainment industry lost their sources of livelihood.
I remember talking to a good friend in 2020 and we were both worried about the carpenters and other workers employed by event organizers and concert promoters. So many of these workers suffered unimaginable losses that, I hope, they will recover in time.
Image credits: Denisse Macasiab