The Mines and Geosciences Bureau (MGB) expressed support behind calls to formalize artisanal and small-scale mining to improve the working and occupational safety and health condition of all miners.
"We really want to legalize and recognize artisanal and small-scale mining in the Philippines. In fact, we have already a position paper, and a proposed amendment in Congress," MGB Director Wilfredo Moncano told the BusinessMirror.
Moncano was reacting to the call made by Gil Indino, chairperson of the National Coalition of Small-Scale Miners in the Philippines as the group gears up for its third general assembly on from July 28 to 30, 2022 at the Villa Silvina Hotel and Restaurant in Baguio City.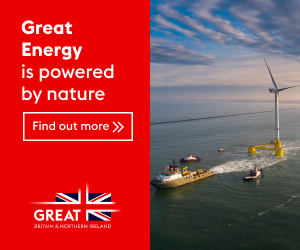 Hosted by the Benguet Federation of Small-Scale Miners, the theme of the assembly is "Pag-usad ng Responsableng Maliitang Pagmimina sa New Normal."
Moncano also said the MGB is working closely with various sectors, including advocacy groups like BAN Toxics to legalize the sector through the declaration of Minahang Bayan.
Moncano said there are currently 53 declared Minahang Bayans in various parts of the country and the MGB is in the process of reviewing over 100 applications, which seeks to establish Minahang Bayans.
Moncano admitted that the there's no available data yet that would suggest wether the small-scale mining sector is thriving or in fact dying.
"We really have no estimate as far as the number of small-scale miners is concerned. We can only monitor them through the established number of Minahang Bayans," he added.
According to Moncano, the MGB supports the move of small-scale miners who are promoting the use of environment-friendly small-scale mining process and technology like the ones being practiced now in Paracale, and in Benguet wherein miners are no longer using mercury, a toxic heavy metal.
In calling for the formalization of the small-scale mining sector Indino said it is imperative to improve the working and occupational safety and health conditions of all miners.
"It is high time for the Philippines to prioritize the protection of small-scale mining communities," Indino said.
Backed by the group BAN Toxics, the group has been working to promote environment-friendly small-scale mining practices and technology without using mercury.
Arleen Honrade, secretary of the National Coalition and Monitoring and Evaluation of BAN Toxics said the effect of artisanal and small-scale gold mining, the main anthropogenic source of mercury emissions and releases worldwide, remains unknown due to the sector's informality and illegality.