THE All-New Lite Ace that was launched to a smashing success last weekend can be had at P2,903.50 per week. If that's not a steal, what is?
Industry leader Toyota Motor Philippines (TMP) has also transformed the iconic ride into a light commercial vehicle, making it a perfect partner for small and medium scale entrepreneurs.
"With the introduction of the All-New Lite Ace, we are responding to the long-time request of our customers for Toyota to introduce a light commercial vehicle," TMP President Atsuhiro Okamoto said during the Lite Ace launch at Farmers Plaza in Cubao, Quezon City. "We are confident that the All-New Lite Ace is a game-changer, not just in uplifting the auto industry, but more importantly in improving the way homegrown businesses move people and goods."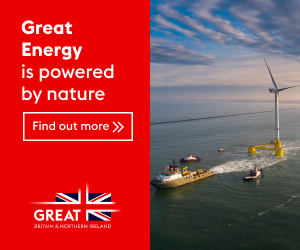 Also in attendance were TMP's Senior Vice President and Overall Marketing Head Jing Atienza, Vice Chairman David Go and Senior Vice President Masatoshi Toiya.
TMP has pledged to make its 72-strong dealership network nationwide deliver the All-New Lite Ace to more industries across the country.
Boosted by Toyota's signature QDR (Quality, Durability, and Reliability), the vehicle promises to ensure business continuity and avoid time and financial losses and extra expenditures for repairs.
Propped up by the alluring P2,000-plus weekly installment to own the new Lite Ace, Toyota hopes to substantially ease the pain of cumbersome monthly payments through its Toyota Financial Services Philippines
"Both the Pickup and Panel Van have heavy-duty and wide capacity, perfect for any heavy-load transportation needs," said Toyota front-liner Sunshine Cabrera. "The Panel Van is ideal for businesses like e-commerce parcel transportation. The Dropside Pickup can be utilized for agricultural and industrial needs."
She said TMP will continue to grow the lineup as the Aluminum Van, which is ideal for dry goods transport, and the Utility Van, fit for transporting manpower, are expected to be introduced by September 2022.
Powered by a 1.5L gasoline engine and a 5-speed manual transmission, both variants come with electric power steering and air-conditioning system, SRS Airbags, Anti-lock Brake System and Vehicle Stability Control (VSC) for the Panel Van.
The Pickup Lite Ace retails at P570,000, the Panel Van Lite Ace at P655,000. Both come in White. Offered are free periodic maintenance for one year or 20,000kms, or whichever comes first.
50th for Civic
THE Honda Civic's 50th year anniversary was celebrated recently with the mantra, "this car was created for citizens and cities."
Its first three years since its 1972 debut was marked by recognition of Motor Fan Magazine Japan as "Car of the Year."
The Civic, the first to meet the requirements of the 1970 U.S. Clean Air Act, continues to carry its unique traits such as exceptional handling, impressive fuel efficiency, and that sleek, confident look.
One of the highlights of the 11th generation Civic is the addition of Honda SENSING, which elevates the car's safety to a whole new level, augmenting its nameplate as a true testament to its "Power of Dreams" slogan.
Happy 50th (July 12) to the Civic, which I first drove in New York City in 1981. Memories…
Lexus care
THERE is now a clamor for Lexus to extend its promotion to extend the "care of your car" promo that was held successfully last weekend.
Jade B. Sison said Lexus owners were given a whopping 40-percent discount on the Lexus Synthetic oil, 20 percent discount each on the Lexus BactaKlenz Service and the UV Lamp & Air Purifier Bundle, and 10 percent on UV Lamp and Air Purifier if purchased separately.
Wouldn't it be nice, indeed, if Lexus chieftain Raymond T. Rodriguez would replicate the promo on its five Lexus dealerships at Toyota Santa Rosa, Toyota La Union, Toyota San Fernando Pampanga, Toyota Mandaue-South, Cebu, and Toyota Davao City?
PEE STOP Ramon S. Ang, fondly called RSA, deserves applause on his extraordinary award for his managerial success as Chief Executive Officer and President of San Miguel Corp. In granting the plaque of recognition, the government of France also paid tribute to RSA's unrelenting charitable and philanthropic policies. A proud owner of BMW Philippines, RSA also shelled out billions in aid and support of pandemic concerns. Hat's off to you, Sir. Cheers!