MARIANO "NONONG" ARANETA refuses to call the Philippine Football Federation's (PFF) landmark accomplishments in the past decade as his legacy—the "Nonong Legacy."
Araneta steps down as PFF chief in May 2023, a must for him as the federation charter dictates a president can serve at most three four-year terms.
But whether he likes it or not, Araneta has his footprints all over Philippine football.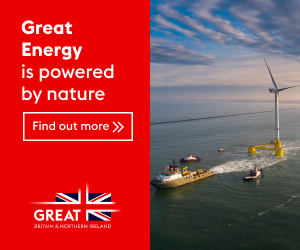 A year after getting elected PFF president in 2011, Philippine football rose to immense prominence when the men's national team, called the Azkals, upset Vietnam, 2-0, to reach the semifinals of the 2012 Suzuki Cup.
Never had a national men's football team in memory could have pulled that feat. There was a joke that went around then that every time a national football team that was competing abroad manages to cross the mid-field line in its offensive is already a reason to rejoice.
But that nasty brand's lost in history.
Fast forward to 2022.
The women's team called Filipinas, previously the Malditas, did what looked like the improbable—qualify last January for the Women's World Cup in Australia and New Zealand in 2023.
In May, a bronze medal, the country's first, was bagged at the Vietnam 31st Southeast Asian Games.
And just last Sunday, the Filipinas booted out the former champion Vietnamese in style, 4-0, and also shut out powerhouse Thailand, 3-0, at the Rizal Memorial Stadium to win the Asean Football Federation (AFF) Women's Championship.
But Araneta, a football and basketball varsity athlete during his colleges days at University of the Philippines, kept his feet planted on the ground.
"We're not here to create a legacy. I was just given a chance to become the president so we have to work hard, do our job and responsibility for the sport and football," Araneta told BusinessMirror on Wednesday. "I'm really just happy these things happening under my terms."
Araneta's progressive leadership began in 2010 when he was named interim president in lieu of the then PFF head, the late Jose Mari Martinez. In 2011, he got his first mandate as president and was reeklected in 2015 and 2019.
"I was just lucky I was the president when these things happened," said Araneta, whose administration at the PFF is also ably aided by his secretary general, Atty. Ed Gastanes.
The qualification to the World Cup and that magical Sunday night in the AFF final, Araneta admitted, were the crowning glories of his term.
"It's simply the FIFA Women's World Cup qualification, our crowning glory in Philippine football for now, and last Sunday's magical night when we won the AFF championship," said Araneta, who hails from where else, but football hotbed Barotac Nuevo in Iloilo. "It's very, very difficult to qualify for the World Cup. whether it's in the men or women."
Araneta's leadership at the PFF borders from sound decisions on the national teams to administrative and financial management.
The world-governing body FIFA no doubt is the wealthiest international federation—awashed with cash so to speak—that it subsidizes its member nations to the tune of millions of dollars annually.
"We put everything in the proper system as we're all simply accountable to the AFC [Asian Football Confederation] and FIFA and to our government," he said. "They have auditors to the job and we don't want to put the association in bad light throughout the years or be blacklisted."
It's 10 months to his term expiration and at the end of the interview, Araneta again put premium on humility as a leader.
"There are many individuals who can also be a better leader than me," he said. "I'll be around helping Philippine football even if I am no longer the president when that time comes."
Interestingly, his term ends in May 2023, the same month the 32nd SEA Games are held in Cambodia.
A gold medal to cap an amazing run?
Image credits: Ernest Nierras