The Philippines has been ranked sixth in the world among 36 countries surveyed in a qualitative study measuring China's expanding influence worldwide.
According to China Index, conducted by Taiwan-based research outfit Doublethink Lab (DTL), China's influence in the Philippines is highest in the fields of domestic politics (69.4 percent), law enforcement (68.2 percent), technology (65.9 percent), economy (63.6 percent) and media (60 percent).
The China Index is the first survey of the DTL that "investigates Chinese influence, operations and disinformation campaigns and their impacts" in a bid to address the challenges posed by China's "growing global influence." It also bridges the gap between international democracy movements, tech communities and China experts.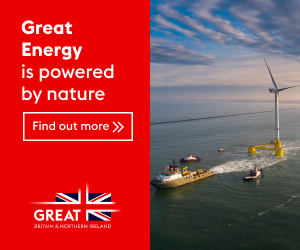 DTL networked with seven regional partner organizations and local experts on Chinese influence, i.e. academics or professionals with expertise in relevant domains, independent journalists or nonpartisan researchers, think tanks or civil society organizations and community leaders.
They were specifically given questionnaires on China's influence on nine domains—media, foreign policy, academia, domestic politics, economy, technology, society, military and law enforcement.
In other domains, China's influence on the Philippines is 40 percent in academia, 27.3 percent in society, 45.5 percent in military and 45.5 percent in foreign policy.
On the field of domestic politics, respondents agreed to the survey questionnaires posed that politicians or government employees at the sub-national level are signing agreements with the Chinese government or state-owned enterprises, local municipalities have sister-city ties with municipalities in China, politicians or government employees have taken trips to China paid for by the Chinese-connected individuals or entities, and politicians or government employees visit China and have meetings with Chinese officials and think tanks, and law enforcement and judicial-related training offered by the Chinese-connected individuals or entities has been accepted by national or local governments.
However, respondents in the Philippines "skipped" the question on whether there are "reports of politicians or political parties receiving campaign donations that originate in the PRC."
"Chinese-Filipino businessmen funded campaign of Duterte. There are allegations of China-funded campaigns, however, there are no accessible or recorded data on sources of campaign funds from foreign government in the Philippines," DTL quoted an anonymous "expert" as saying. This answer has been "reviewed" by another "anonymous expert," the DTL added.
Respondents also refused to answer the question on whether politicians or government employees have received direct or deferred benefits from China-connected individuals or entities openly or covertly such as being appointed to lucrative positions as board members or consultants with China-invested firms, casinos or energy companies during or in retirement from public office.
An anonymous expert again said there are no "articles or information" that could show this. "But this may have happened indirectly without evidence in the public domain," the respondent added.
The top 5 countries most influenced by China are: Cambodia, Singapore, Thailand, Peru and Kyrgyzstan.
The BusinessMirror sought the comment of the Department of Foreign Affairs and the Chinese Embassy in Manila.
"The Philippines is a friend and a neighbor of China. China always sees the Philippines as a priority in its neighborhood diplomacy," the Chinese Embassy told the BusinessMirror.


Image credits: Malacañang Presidential Photographers Division via AP