Sitting is the new smoking.
And because of this sedentary lifestyle brought about by the Covid-19 pandemic, more Filipinos are suffering from diabetes and cardiovascular diseases.
This was the assessment made by Dr. Rodney Jimenez, Secretary of the Philippine Heart Association, at the recent "Confessions of a Sweet Talker: How Your Sweet Tooth Can Cause Heartaches" media briefing of For Your Sweetheart Philippines, a nationwide movement among health industry stalwarts initiated by Boehringer Ingelheim Philippines, to raise awareness on the critical link between diabetes and heart disease.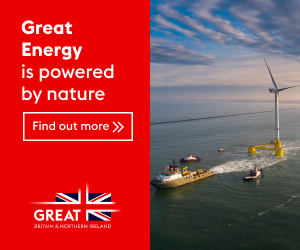 "Pandemic lockdowns and quarantines have seriously impacted the health of many Filipinos by limiting their movement and keeping them from engaging in exercise," Dr. Jimenez said. "And this was exacerbated by heightened anxiety, as well as the availability of streaming services and social media."
While the number of deaths because of Covid-19 are decreasing, deaths caused by other problems like cardiovascular diseases are increasing. Data from the Philippine Statistics Authority show that ischemic heart disease was the top cause of death in the Philippines in 2020 and 2021.
In fact, the number increased from over 95,000 in 2020 to almost 126,000 in 2021. Meanwhile, fatalities from diabetes mellitus marked a 22 percent increase to 44,000 in 2021.
"There were certain diseases that were not given much attention because of Covid and because of this, surges have been noted. I can still remember that we were only seeing Covid patients during the pandemic," related Dr. Carolyn Narvacan-Montano, President of the Philippine College of Endocrinology, Diabetes and Metabolism (PCEDM).
Dr. Montano noted that during the hard lock down from March to June 2020, many diabetes patients learned to rely on themselves. They started to eat healthy and exercised in the confines of their own homes.
"When things started to open up with the food delivery system, avenues were also opening up for exercise in bigger areas. Something happened and some became healthier while a bigger part of the population started relying on the delivery of food," she said.
With the loosening of quarantine restrictions, Dr. Montano saw some changes again. More people were exercising as they realized that they had gained weight.
"People realized that they needed to do something and they started going back to their doctors for check-ups," she said.
According to Dr. Jimenez, the main challenge that he faced during the pandemic was the patients' fear of going to the hospital during the first part of the pandemic and especially during surges.
"Before the pandemic, we ask patients to follow up with us every three months. For diabetic patients, their blood sugar levels have to be checked every month. Regular check-ups are very important," he said.
Another challenge he faced was that his senior patients were not too keen about teleconsulting. Senior patients prefer to be seen personally by the doctors so that they can get a thorough check up.
"Because of this I could not monitor them. It is also a challenge for me because I like face to face better than teleconsult. We are social beings and we like to interact with patients rather then teleconsulting and we can do physical exams," he added.
He called on people who gained weight over the past two years, who have a family history and had a sedentary lifestyle to have themselves checked for diabetes and for cardiovascular disease.
"The PHA is advocating that we do 52100 daily. This means that we should have five servings of fruits and vegetables, two hours of screen time, one hour of moderate physical activity, zero sugary, sweetened beverages and zero smoking and second hand smoke," Dr. Jimenez said.
Similarly, Dr. Montano said diabetes is caused by the three Ks.—katabaan, katakawan at katamaran (obesity, overeating and laziness).
"If you are able to overcome these three Ks, you will have a better chance of not getting diabetes," she added.