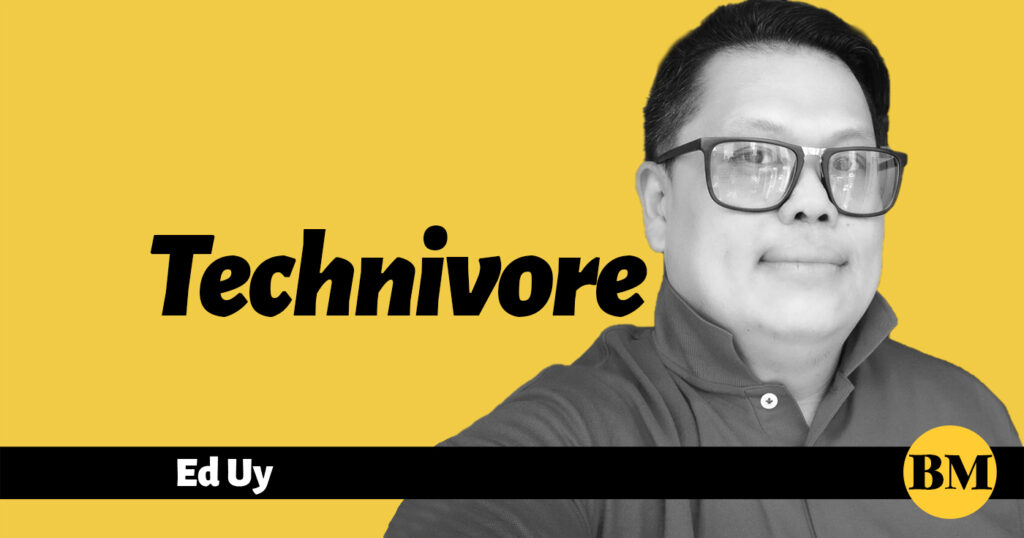 The ToysRUs community, for one, was a lot of help, as I could chat with them to ask if they still had stocks of some figure I was looking and they would point me to the nearest branch. I could then call the branch and arrange for pickup. I didn't mind if it took a few hours for them to reply; after all, I'd rather wait for the next day's reply on Viber than spend 10 minutes listening to hold music.
WHEN it comes to messaging apps, I usually reserve Viber for work and only use it for a few of my clients. But when I resumed my toy collecting during the pandemic, it was Viber that helped me connect with toy communities and stores.
A little more conversation, a lot more action
It turns out that I was already engaged in conversational commerce even before I realized it.
Conversational commerce or c-commerce refers to using messaging platforms by brands to sell products and services and provide after-sales customer support. Many consider it the next step in the evolution of e-commerce, and big and small brands have witnessed its phenomenal rise, particularly at the height of the lockdowns brought by the Covid-19 pandemic. The key benefit of conversational commerce for businesses is that companies can provide a more personalized experience for their customers. This can include recommendations, assistance with orders, and answering customers' questions during and after the purchase.
There's a lot for brands to like about c-commerce.
At a recent press lunch, I met with Rakuten Viber's chief revenue officer Cristina Constandache, Global Sales and B2B marketing senior director Etienne Dupont, and senior messaging partnership manager Berina Tanovic to discuss how the communications platform is shaping the future of conversational commerce.
They explained how c-commerce remains to become an important business and marketing tool in the post-pandemic world, especially in the Philippines, which turns out to be one of the app's key growth markets in the Asia-Pacific (APAC) region.
Viber stressed that there had been a 123 percent growth in its conversational business messages. Based on the data collected from January to May 2022, business messages are emerging to become a vital fixture in business plans. In the Philippines, 51 percent of the top brands that are using Viber Business Messages come from finance, 27 percent from retail, 10 percent from hospitality and travel, 6 percent from telecommunications and IT, 3 percent from health and insurance, and another 3 percent from logistics.
Constandache emphasized how Filipinos remain avid social media and app users, spending an average of 5 hours and 47 minutes online through their mobile. But brands should also remember that 69 percent of APAC consumers, including Filipinos, prefer using mobile messaging for customer service. She also pointed out a 3.1x increase in user lifetimes among APAC brands that engage customers via a mobile communication channel, allowing them to move customers down the funnel.
Dupont then highlighted specific Viber solutions for each point in a marketing funnel. Viber offers branded Stickers and Lenses, Viber Ads, Business Messages, Chatbots, and Flash calls with Business calls that will be launched soon to help build awareness, consideration, conversion and loyalty.
He also emphasized the role and practical use cases of Viber Business Messages as it can help brands manage bookings, orders and deliveries, and even provide post-sales support and collect feedback.
This c-commerce tool allows two-way conversations and enhances chats by allowing brands and users to exchange files, photos and videos.
As 82 percent of consumers expect an immediate response to their queries, chatbots, also offered by Viber, brands can now provide their customers with an elevated automated messaging service available 24/7, offering more perks like opportunities to shop and pay for items within a single app.
Tanovic shared the success story of several brands that trusted Viber's business solutions. QuadX, a Philippine-based company specializing in digital logistics and e-commerce fulfillment and payments, recently launched ShippingCart Plus, allowing subscribers to chat with a Personal Account Manager via Viber's conversational business messages. Like a concierge, users can ask live agents for sale alerts, shopping advice, follow-up shipments, special handling, etc. This responds to the study that 74 percent of customers prefer messaging with businesses if a real person is replying. As a result, ShippingCart has 100 percent customer satisfaction.
Another successful example is the Primer Group of Companies. With the help of Viber's official partner Infobip, they enabled online purchases with digital vouchers using codes with discounts sent through Viber Business Messages. The results were quite telling: the brand achieved a 53 percent code redemption conversion rate and a 401 percent uptick in total sales.
And the possibilities for brands and users are limitless, especially with Viber's long-term vision to become a super-app, a single gateway to multiple services, as Cristina Constandache pointed out.
"Today, people no longer want to use apps for different needs separately. On average, app users spend 77 percent of their time on their top 3 apps and almost half of their time in one single app. People nowadays seek one gateway to many options in one place," said Constandache. "Viber's long-term goals for consumers and brands form a single all-encompassing strategy of becoming a super-app: to maximize the utility of the app for the user base so that consumers could solve as many tasks as possible without leaving the comfort of the app, and to allow brands to reach their audience at each stage of the customer journey."
PLAYING FOR CRYPTO WITH METAVERSEGO
WITH Filipino mobile Internet users reaching over 80 million this 2022 and a third of this dabbling into play-to-earn platforms, MetaverseGo is expected to help propel the gaming community into the future.
MetaverseGo is a decentralized blockchain platform that provides gamers and newbie players easy access to play-and-earn games, guild participation, NFT collection, and access to other decentralized applications. The platform promises fast and easy access through a user's mobile number.
The project's founder and CEO, Ash Mandhyan previously worked with Lazada, Facebook, and TikTok parent company ByteDance. With a strong background in digital retail for over 14 years, Mandhyan returns to his roots as a start-up builder.
MetaverseGo will launch an app that will make it easier to access NFT-based games. Instead of the user having to create a crypto wallet and do other complicated tasks, the app will help them with some of these steps requiring only their mobile number. The app will also allow players to find legitimate games or projects as rated by the community to avoid the issue of players running into scam projects.
From the user's perspective, there are many different ways to interact with the platform. Users can track their holdings, send and receive digital assets, invest in NFT collections and play various NFT games. Web3 entrepreneurs can also use the platform to reach out to their stakeholders. Users can search for guilds and play games without needing a hefty investment. In fact, all you need is a SIM to get you started.
MetaverseGo is now open for early access registration. Those who sign up get a chance to win and own limited edition NFTs.
More information is available at www.metaversego.gg.