THEY say Singapore is the new Hong Kong as a favorite vacation destination for Filipinos. So many of my friends and colleagues have been to Singapore in the last four months either for holiday or work.
At presstime, I am in Singapore and I've gotten messages from friends and colleagues about the requirements for traveling and visiting said country.
The first thing you need to do, after booking your plane tickets and making hotel reservations, is to obtain a vaccination certificate from vaxcert.doh.gov.ph. To get the VaxCert, you need to have been vaccinated twice with a vaccine that has met the necessary criteria for safety and efficacy of the World Health Organization.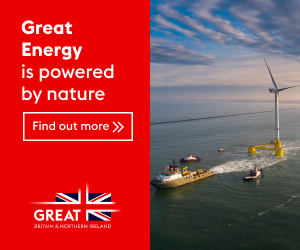 You can generate your vaccination certificate after inputting your name, date of birth and dates of vaccination. You'd also be required to upload your proof of vaccination. I uploaded my digital vaccine card. I think screenshots of physical cards are also allowed. A complete set of vaccines is required. There is no need to be boosted but it is highly encouraged.
At least three days before your departure, you need to fill out your Singapore arrival card (www.safetravel.changiairport.com). There is some confusion online about this. It's at least three days before and not earlier. You can actually fill this out minutes before you depart for Singapore or even while you're lined up at Singapore immigration. But of course, it's better to do it three days before your departure.
I had no problems with Philippine or Singapore immigration. I do know that a lot of people have had problems with Philippine immigration but, so far, I've been okay. My daughter, who took a different flight, was questioned thoroughly by immigration but beyond that, the process was okay.
Personally, all we had were printed copies of our vaccination certificates, air tickets, hotel reservations and travel insurance. It's so easy to buy travel insurance online.
The cost is from P500 to P1,500 for five days, inclusive of Covid coverage. My travel insurance (Pioneer) was provided by my host, the Singapore Tourism Board, but my daughter got hers from Nomad for P500+. She purchased it online at www.safetywing.com. Take note that travel insurance is not a Singapore requirement but a Philippine immigration requirement. Please correct me if I am wrong about this being a requirement of Philippine immigration. This is what I was told.
So after you arrive in Singapore, you'd need to go through immigration. I just presented my passport and vaccination certificate. No questions were asked. The line was quite long but the process was smooth and quick.
Once you've cleared immigration, you're encouraged to download the Trace Together app (www.tracetogether.gov.sg). You need to open this app once you've cleared immigration. This is Singapore's community tracing app. There was a time when you had to use this app to enter all restaurants and other establishments. This is no longer the case but some establishments still require this.
On your way back to the Philippines, you'd need to download the One Health Pass (bit.ly/3IEpHAY). I understand you need to do this before getting through immigration on your flight back.
As for Internet connection, many malls and hotels in Singapore have Wi-Fi. At the airport, you're allowed to connect for three hours. You can also purchase a Singapore SIM card that gives you 100GB of Internet access for one week for 32SGD. If you're staying for longer, there is one for 50SGD.
Image credits: Juliana Maxine Vasquez