Best known for its world-class audio products that include microphones that have been put to extensive use in major concerts and events as well as some of the best-sounding earphones and headphones in the business, Shure recently partnered with Audiophile Components Inc. to launch the first and only Shure store in Southeast Asia.
Located in Ayala Malls, Manila Bay, the June 28 launch follows an earlier virtual unveiling that took place last January. The Shure store showcases the brand's most sought-after products including new and featured models like the SM7B Vocal Microphone, MV7 Podcast Microphone, MV5 Digital Condenser Microphone, The AONIC Series, and SE215 Sound Isolating Earphones.
These products were demoed by Tia de Guzman, Marketing and Communications Manager for Shure Southeast Asia.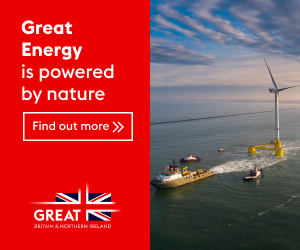 "Being the first and only offline Shure store here in South East Asia, we want to showcase how Shure delivers their promise of world-class quality sound. So, once you drop by here in our store, you'll see a complete lineup of multi-channeled audio products from earphones, headphones, and microphones that you can freely try and test as we want you, our customers, to experience it first-hand." De Guzman said during the launch.
De Guzman added that the Illinois-based audio consumer and professional audio electronics giant will showcase the brand's latest models at the Shure Manila store. "Customers will also have the chance to try them out with our listening pad," she added.
In attendance during the launch were Shure's Southeast Asia executives namely Eric Ong (Director for Sales), Jamie Quah (Manager for Sales), Vick Teoh (Senior Specialist for Market Development), and Weiying Yeo (Senior Specialist for Marketing). Audiophile's General Manager Gary de Guzman was also on hand to greet attendees and led a program highlighting the wonders of Shure's top-of-the-line products available in the store.
The display was followed by the announcement of their upcoming campaigns and promos aligned to the grand launch plus, a mini activity for attendees who took home several exclusive items from Audiophile.
The Shure Store is located on the 4th level-Tech & Gadgets Zone of Ayala Malls, Manila Bay in Paranaque City. De Guzman said that in addition to The Shure Store, the brand also maintains flagship stores on Lazmall, Shopeemall, Zalora and is also available through www.audiophile.ph, which also contains the latest news and information about Shure's products and ongoing and upcoming campaigns.