The World Health Organization (WHO) said that hand, foot and mouth disease (HFMD) is a common viral illness that mostly affects infants and children below five years old.
HFMD is usually a mild disease, and nearly all patients recover in seven to 10 days without medical treatment.
It is commonly caused by coxsackievirus A16 (CA16) which usually results in a mild self-limiting disease with few complications.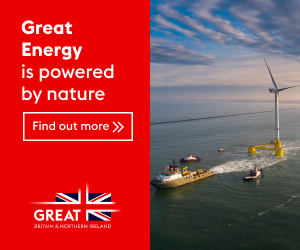 However, the Department of Health (DOH) said that HFMD is also caused by Enteroviruses, including EV-71, which has been associated with serious complications, and may be fatal.
One of the complications is dehydration since some are not able to swallow enough liquids due to painful mouth sores.
Moreover, EV-71 has been associated with meningitis and encephalitis, and may cause severe complications, including neurological, cardiovascular and respiratory problems.
EV-71 very rare in PHL
In the Philippines, the DOH said EV-71 infections occur in the country but are not included in the reportable diseases.
The fatal EV-71 infection is still very rare in the Philippines. However, former Health Secretary Enrique T. Ona instructed the National Epidemiology Center to include EV-71 infection as a notifiable disease in the country so that all health providers, particularly physicians, must report individual cases or even outbreaks.
Laboratory screening of specimens and confirmation of cases are done at the Research Institute of Tropical Medicine.
No vaccine
According to Health Undersecretary Maria Rosario Vergeire, there is no vaccine to prevent HFMD.
"Minimum public health standards such as mask-wearing, especially when sneezing and coughing, physical distancing, and frequent washing of hands may help in avoiding the transmission of HFMD," Vergeire said.
How it spreads
Health experts said that HFMD is characterized by a brief febrile illness in children and typical skin rash, with or without mouth ulcers.
Typically, the rash is papulovesicular and affects the soles of the feet, or both.
The viruses may be spread when infected persons touch objects and surfaces that are then touched by others and enteroviruses could be excreted in the stools for up to six weeks and throat secretions for up to two weeks.
Among the recommended HFMD disease preventive and control measures include the conduct of information and education campaigns in good hygiene and basic sanitation to reduce spread of the disease and the timely reporting of individuals that are infected with the said illness for them to be provided with the appropriate diagnoses considering that such illness is curable.
Health experts explained that children and adults have the tendency to acquire the illness when getting in contact with infected individuals in crowded places. Thus, one of the suggested preventive and control measures against HFMD is to ensure that people have a strong immune system, especially when frequenting crowded places.