Forest Lake Development Inc., a death care provider and operator of memorial parks, said it wants to expand its reach in the country to protect its market share.
"There is a definite intent for us to expand in areas all over the country wherever feasible to continue serving as many Filipinos as we can," said Alfred Xerez-Burgos III, the company's managing director for sales and marketing, operations and chapel services.
Xerez-Burgos III said the company, which has 35 branches in the country, will remain in private hands for now.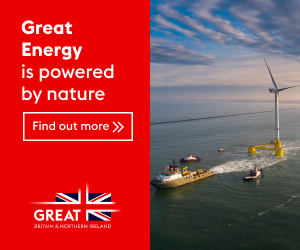 "We plan to continue being the largest total memorial care brand in the country by delivering on our brand promise… by fulfilling the company's vision to celebrate and immortalize family memories through the generations," he said.
Established in 1997, Forest Lake said it is "revolutionizing" total death care in the country by offering services other than selling memorial lots for sale. The company has a nationwide footprint and has over 25,000 registered sales agents in more than 35 locations in the Philippines.
"Over the last 25 years, Forest Lake has fulfilled its brand promise. Our vision is to build a better place where generations of family memories are treasured, immortalized, and celebrated by the living and our mission is to offer accessible and affordable memorial parks and services managed by a professional team dedicated to providing value, innovation, and personalized service," said Forest Lake President Alfred Xerez-Burgos Jr.
In 2015, Forest Lake opened its first memorial viewing chapels in Forest Lake Biñan, Laguna. With high occupancy levels in 2018 and 2019, a second building housing 10 additional viewing rooms were opened in March 2020.
In 2018, Forest Lake launched its grief counseling services in partnership with a grief coach for bereaved clients in Forest Lake Biñan, Laguna. During the pandemic, the company launched a free online mental health and well-being awareness seminar that aims to create a more grief-aware society.
"We want to be able to provide everything Filipinos might need while they are grieving. That's why we intend to further expand our services – from online portals to crematory services, and even grief counseling for those who have lost their loved ones," Xerez-Burgos III said.
The company also launched its customer digital portal, MyForestLake, to allow lot owners to manage their memorial lot investments, purchase lots, pay their monthly amortizations and access customer information and services.
Xerez-Burgos III said death care is an investment, not just financially but emotionally, as well.
"Filipinos want more than just a memorial lot, chapel, a coffin and a memorial service. When you invest in total death care, you're investing in emotional support during your time of grieving. Every Filipino deserves to celebrate and immortalize the memory of their loved ones in a dignified manner."