It is perhaps a common misconception that aesthetic treatments, whether of the surgical or non-surgical kind, are not only very expensive but also often results in an "overdone" appearance.
Advances in technology, however, have debunked this and many other misconceptions about skin enhancement procedures. Non-surgical treatments have become extremely popular due to their non-invasive nature and proven efficacy.
One such treatment is Ultherapy, now considered the "gold standard" in non-invasive skin tightening and lifting and is currently being offered here by Merz Aesthetics Philippines. In a recent media briefing, the benefits of Ultherapy were demonstrated and extensively discussed by a panel of speakers composed of Merz Aesthetics Philippines General Manager Jorge Libanan and board-certified dermatologists Dr. Irene Gail Robredo-Vitas and Dr. Jonathan Yu.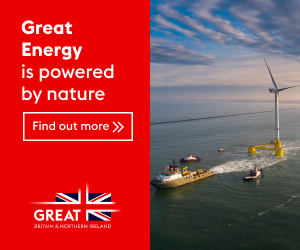 Dr. Robredo-Vitas said that with the proliferation of skin-care products in the market, "caring for the skin has become a trend especially in the last three to five years as more and more people are becoming aware of the importance of loving the skin."
"In my practice, patients want me to help them formulate a skin-care routine. Also, people are now transitioning to preventive treatments with patients seeking interventions early on rather than having to deal with the signs of skin aging once they've formed. And rather than wanting to look like someone else, my patients want to look and be the best version of themselves," she further noted.
Skin issues
Both Dr. Robredo-Vitas and Dr. Yu are one in saying that it is important to identify the specific skin issues before recommending the appropriate treatments. Aside from the skin concerns, several factors are also taken into consideration including "goals and expectations, tolerance for discomfort and downtime and of course, budget."
"I like to give my patients a combination of treatments that give them both instant and lasting results. That is why I tend to use most if not everything in the Merz aesthetics portfolio. There's Belotero Easy Adapt HA fillers and CaHa that give instant results. The effects of Xeomin Pure Anti-Wrinkle treatment injection are seen in a few days and Ultherapy and Radiesse biostimulation results are evident a few months after treatment but are longer-lasting," Dr. Robredo-Vitas added.
Asked if age is a factor for deciding on which treatment is appropriate, Yu pointed out that a young patient in her mid-to-late 30s who wants to enhance her features and preserve smooth wrinkle-free and tight skin may benefit more from a combination of Xeomin Pure Anti-wrinkle treatment and Belotero Easy Adapt HA Fillers injections followed by Ultherapy.
"An older patient in their 50s and 60s without much volume depletion but has wrinkles and lax skin may respond better to Xeomin Pure Anti-Wrinkle and biostimulation with Radiesse and then Ultherapy," Yu added.
Advantages
Being the focal point of Merz's treatments, Libanan explains the advantages of Ultherapy over other skin lifting and tightening treatments available in the market.
"It is the only Microfocused Ultrasound with Visualization which can deliver the precise amount of energy needed at the proper depth to ensure the best treatment outcomes. With the ability to see in real-time, the treatment provider can maximize the value of each shot delivered while ensuring the safety of the patient," Libanan explains.
As the only procedure with active visualization, Ultherapy can specifically target the essential layers of the skin with three treatment tips of varying depths to achieve superior results compared to the older and even newer competing devices. And with over 2 million treatments in more than 80 countries worldwide resulting in over 95 percent patient satisfaction one year after treatment, that is the reason it's the gold standard.
Superior lifting
Libanan further pointed out that for patients who want to achieve a firmer, tighter-looking skin with superior lifting, Ultherapy offers "the best possible treatment in the market."
"With over 50 peer-reviewed publications, it has consistently delivered the desired results with the maximum safety and comfort for the patients. It is widely considered to be the gold standard because over two million treatments in more than 80 countries worldwide resulted in over 95 percent patient satisfaction one year after treatment."
Libanan also took note of the fact that competing new devices "have been trying to replicate Ultherapy's results and even comparing treatment outcomes with Ultherapy."
"Many devices try to copy what Ultherapy can do, but only the real Ultherapy has active visualization. These fake devices only have a static picture, and we don't even know if they can deliver the right amount of energy to the correct layer of the skin. So, if one undergoes treatment with a fake device, one can run the risk of burns or, worse, other treatment complications like nerve damage. With Ultherapy, you treat only the appropriate tissue while being able to avoid those that will lead to undesired outcomes," Libanan concluded.