THE country's manufacturing sector improved, albeit at a slower rate in June this year—mirroring the region's trend of softer improvement during the month. 
In a report published on Friday, S&P Global announced that the Philippines' Purchasing Managers' Index (PMI) "slipped marginally" to 53.8 in June from 54.1 in May.
A country's PMI is meant to gauge the health of its manufacturing sector. It is calculated as a weighted average of five individual subcomponents. Readings above 50 show growth in the industry while readings below the 50 threshold signal a contraction in the manufacturing sector. A reading of 50, meanwhile, showed no change to the sector.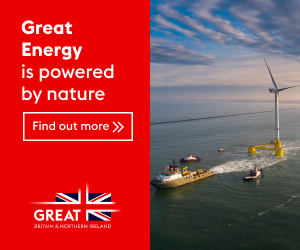 The movement in the country's PMI mirrored that of its neighboring countries. Vietnam, for example, also continued to post a PMI above 50 at 54, but was lower compared to its level in the previous month.
The Philippines's PMI was the third fastest in the Southeast Asian region, with Singapore topping the bloc followed by Vietnam. Following the Philippines are Thailand, Malaysia and Indonesia. Myanmar was the only country to register a PMI below the 50 threshold during the month.
According to S&P Global's report, despite a loss in growth momentum for the second month running, operating conditions have now improved for five successive months in the Philippines, with the headline PMI figure "signaling solid overall growth" in the manufacturing sector.
"The Philippines manufacturing sector continued to note solid growth in June. Production levels rose, driven by a faster increase in new orders," Maryam Baluch, Economist at S&P Global Market Intelligence, said.
"Domestic demand remained strong as the lifting of pandemic restrictions allowed customer activity to pick-up. In contrast, foreign client demand contracted for the fourth month running, and at a sharper pace," the economist added.
In particular, production levels increased at the second-fastest pace since November 2018 while factory orders received at goods producers also increased at an accelerated pace in June.
Inflation woes
Despite the positive performance of the manufacturing sector, producers showed increasing concern over the effect of rising prices in their industry.
"Businesses were more hesitant in their output expectations for the year ahead as downside risks to growth remain. The degree of confidence hit a 26-month low as firms highlighted concerns surrounding supply-side challenges, persistent inflation, energy price increases and peripheral global uncertainties that continue to spill over and restrain the Filipino manufacturing sector," Baluch said.
On the price front, the report said average cost burdens rose further as companies continued to register higher energy and raw material prices.
"With average cost burdens rising, firms continued to pass greater input prices on to their customers. Output prices also markedly, albeit at a softer pace compared to May," S&P Global said.
"However, concerns regarding the outlook for output over the coming year were apparent. Rising fuel prices and inflationary pressures weighed on business expectations," the report added.