STATE-RUN Philippine Amusement and Gaming Corporation (Pagcor) vowed to exhaust all legal means to collect its outstanding receivables, of which the bulk should come from Philippine Offshore Gaming Operations (Pogos).
Pagcor also clarified in a statement on Monday that the bulk of the P1.512 billion that it has yet to collect from Pogos was due to the impact of the Covid-19 pandemic. The Commission on Audit (COA) earlier flagged Pagcor's P2.328 billion worth of uncollected funds as of end-2021, saying this could have been used to enable the gaming regulator to fulfill its mandate of generating revenues for government programs.
In a bid to still source revenues to fund the government's fight against the pandemic, Pagcor said it continued to impose the monthly Minimum Guaranteed Fee (MGF) on all Pogos last year regardless of whether they resumed their operations.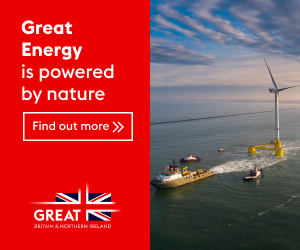 The monthly MGF is for operators who failed to meet their monthly target revenues under normal operating circumstances, Pagcor said.
"In deference to the provisions of the Bayanihan Act, only the procedures on forfeiture of performance bond and cancellation of license were temporarily suspended. Nevertheless, despite such remedial measures, most Pogos were no longer able to reopen since the start of the pandemic, which consequently resulted in the accrual of uncollected bills," Pagcor explained.
To recall, all Pogos in the country were ordered shut down by the government on March 21, 2020 amid the implementation of Enhanced Community Quarantine.
Despite Pogos being allowed to resume operations, Pagcor said most of the outfits were unable to resume operations due to existing lockdowns, restrictions in business operations, prohibition on entry of foreign workers, and other pandemic measures.
"To date, Pagcor has been observing proper procedures for the collection of its outstanding receivables. Uncollected accounts receivables have already been referred to the legal department for necessary action, and Pagcor is set on employing all legal means for its collection," it said.
Meanwhile, the remaining P815.902 million indicated in COA's report as "under protest" has already been "resolved with finality."
The gaming regulator reiterated that the amount resulted from its "intensive fight against illegal online gambling and its overzealousness to maximize collections which led it to impose assumed or estimated billings for suspected undeclared web sites."
"After thorough revalidation, no link between the suspected undeclared web sites and concerned Pogos were established. In fact, the undeclared sites were actually web sites of illegal operators stealing the live stream of our licensees," it said.