THERE'S a few days left before Pride Month ends. More and more artists are making us proud of their achievements and contributions to make our world a happier and a more accepting place for everyone.
The self-imposed hiatus of actor, producer, philanthropist and businessman RS Francisco from show business that started during the pandemic might be over soon. He recently announced that there will be major collaboration between his team at the multilevel marketing empire FrontRow and AQ Prime, the newest player in the entertainment streaming circuit.
"We have been brainstorming and laying the foundation for these new projects, making sure that we are so ready before we launch para pasabog talaga. I'll be hosting Love or Lie at First Sigh, which is touted as the grandest and first-ever Boy Love (BL) reality show with Sachzna Laparan and the oh-so-hyper Rob Sy, and created by our director Afi Africa. And there will be more announcements in the coming days."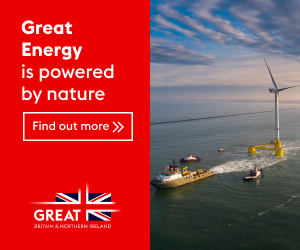 Francisco shared that he misses acting for film and TV, too, and who knows—something might already be brewing as he was spotted meeting with film industry leader Liza Diño and the AQ Prime bosses recently.
BIG, BRAVE AND BOLD MARKKI
THE brave and beautiful Markki Ströem continues to take on racy and risque projects that showcase his boldness and versatility. We were part of the first group of guests to watch Brillante Mendoza's latest movie, Virgin Forest, where Ströem plays the antagonist.
Known to be brave, bold and beyond stereotypes, Ströem showed a lot of his beautiful skin in the movie, letting go of any and all inhibitions. He is also happy to be part of the restaging of the stage musical Mula sa Buwan, scheduled for a limited run from August to September at the Samsung Circuit Performing Arts Theater in Makati City.
Moreover, Ströem has spread his wings and recently launched his swimwear brand, MXXI. The candidates for Man of the Philippines 2022 wore Ströem's creations throughout the entire pageant duration this June.
REDEFINING CONGENIALITY IN SHOWBIZ
ACTOR, producer and showbiz's Mister Congeniality Toni Co divides his time between playing important, often funny characters on film and engaging in live streaming activities and social-media talk shows. So well-loved by his multitude of friends in the movie industry, he has just wrapped up work for three movies: Bakas ni Yamashita, Nabe and Sugat sa Dugo.
Co has also branched out into the restaurant business recently, investing in an all-grill hang-out place which he and his actor-magician business partner named Patuhog ni Ivan in Marikina City.
TELLING OUR STORIES
MTV is currently putting the spotlight on LGBTQ+ artists from the region to read and react to anonymous fan submissions on all things about love throughout the Pride Month, even extending until July. And one of the featured artists is our very own Jake Zyrus.
Zyrus, together with other out and proud artists, like K-pop singer Holland, Thai singer Pyra, Borneo's Clinton Jerome Chua, the Malaysian band Shhh…Diam! and American pop star Hayley Kiyoko will spill the beans in a series of #MTVTellUs videos posted every week across MTV Asia's Instagram and YouTube channels.
"Catch this special edition of MTV Asia," shared Zyrus, adding, "It is not only a breath of fresh air, but it is also insightful as we tell our stories." In addition, MTV Asia presents it's LovingOutLoud playlist—the perfect soundtrack for Pride.
CHAMPIONING LGBTQ+ FILMS AND DOCUMENTARIES
THE just concluded PelikuLaya Film festival is very personal to Film Development Council of the Philippines (FDCP) chairman Liza Diño. "The struggles and challenges of the LGBTQ+ community continue, and I feel that more dialogue and discourse are needed to help the community attain the rights we have long been wishing and fighting for. Films are an important medium to send messages to both the general public and the authorities, specifically the lawmakers."
The festival featured films and documentaries from around the world, including two from the Philippines: Gameboys and Big Night.
Diño is happily married to musical artist Ice Seguerra, and their love story continues to inspire many. "Love wins. Always," she reminded us.
OGIE DIAZ'S OUTRAGEOUS GOOD HEART
FUNNY man, social-media hotshot, part-time actor, talent manager and family man Ogie Diaz is a rare breed indeed. His good heart has been consistently bruised but he remains unperturbed because kindness and generosity are innate in him.
Diaz was in the news recently when his longtime ward, actress Liza Soberano, decided to end their actor-manager relationship as she signed with Careless Music, the new company of actor James Reid.
Diaz took everything in stride as he shared that Soberano wanted more creative freedom and control in her career. "We parted ways amicably. I assured her that that I am just a phone call away. I wish her the best in her new journey."
RS Francisco, Markki Ströem, Toni Co, Jake Zyrus, Liza Diño, and Ogie Diaz are just some of many who continue to raise the colorful rainbow flag in their own unique way, with their exceptional strength and inspiring courage, in order to make this world a better, fairer and happier place. Happy Pride!