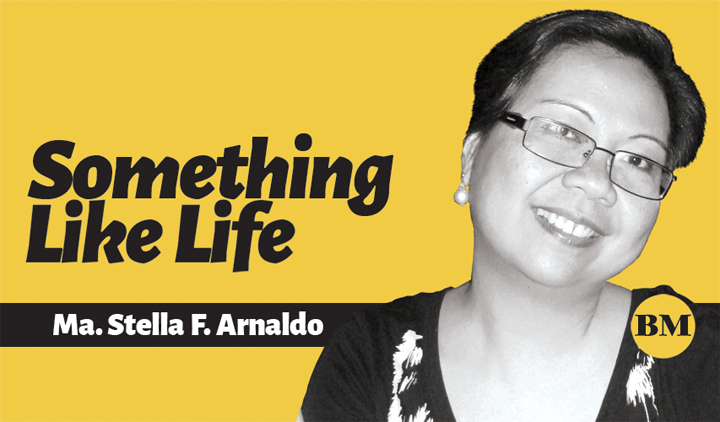 LET'S get real.
Yesterday, I purchased some grocery items and it wasn't pretty. For a half kilo of chicken wings, not even from the popular brands, I paid P113. Two years ago, at the height of the pandemic lockdowns, that same price would have bought me close to a kilo of wings. Even if there was a poultry shortage then.
The Bureau of Animal Industry, which is under the Department of Agriculture (DA), has so far denied a chicken shortage this year, and merely pointed out the high cost of feed ingredients and fuel affecting poultry retail prices.
A source from a leading F&B company shared that the higher chicken prices at retail is a combination of factors: "Changeable weather causing slow growth; despite tunnel ventilation, its hard to maintain steady temperature and humidity in poultry houses. I guess some feed mills are also using lower quality ingredients because of the surge in prices of materials." The source added, "The surge in foodservice demand, with eating out almost back to normal," has also contributed to the apparent chicken shortfall and, thus, increased prices.
A recent piece in Bloomberg spoke about the continuing sugar shortage, due to a "missed production target," bad weather, high fertilizer costs, and delayed imports. Earlier, news stories also circulated about the rise in the cost of flour, which expectedly will lead to higher prices of the ubiquitous "Tasty."
Ollie Isidro of the popular Ollie's Kitchen, which sells wildly delicious crepes samurai, cookies, cheesecakes, and other delightful breads and pastries, told me he has had to raise "some prices" of his baked goods because of the higher flour and sugar prices, coupled with increased fuel costs.
"I'm now paying P78 per kilo of white sugar and flour is P42 a kilo," he said. At the end of 2020, refined white sugar was just P50 to 60 a kilo, while flour prices averaged about P30 a kilo last year. This is unfortunate news for many pastry and bread makers, as well as its customers.
I haven't bought pork in many months because its prices haven't come down from two years ago. Swine flu swept through the local hog population and raisers are still trying to recover. Liempo is now about P600 a kilo, while pork adobo cuts average P440 a kilo. Despite a recent craving, I have had to put off making my favorite Adobong Puti. Meanwhile, beef caldereta cuts are some P630 a kilo, and beef sirloin, used to make the beloved breakfast tapa, is P640 a kilo.
The only reason we haven't rioted in the streets yet is because government has wisely managed to keep rice prices stable. A food staple in most Filipino homes, rice imports have been allowed to temper any rise in local palay (paddy rice) prices. DA reports that well-milled rice is about P41 a kilo, basically unchanged from last year.
However, this also means rice farmers are earning very little from their produce. The Philippines is likely the only country in the world where rice farmers are among the poorest of citizens. They can barely afford to consume their own crop because they have to sell it to be able to pay for their family essentials. That's an entirely whole set of problems right there that we hope to address in another piece.
Everywhere, transport drivers have been complaining about the continued rise in fuel costs. A Facebook post by ABS-CBN which went viral recently quoted one jeepney driver, Artemio Singko, that he had spent 18 hours plying his route, and at the end of the day his take-home pay was just P300. He had paid P2,500 on fuel that day (diesel is about P88 per liter). Because of the projected P3 per liter increase in fuel products this week, he will likely stop driving his jeepney. His debts have increased, he said, and he can no longer afford to pay the installments on his jeepney.
Less jeepneys on the road mean commuters again will have difficulty in getting to work. Free rides have ended—a stop-gap measure earlier implemented by the Duterte administration—so commuters will have to pinch pesos every which way to pay for the cost of going to their offices. (Free rides on the MRT are also slated to end on June 30.)
President-elect Ferdinand Marcos Jr. has appointed himself as Agriculture Secretary to impress on all how important the job is of feeding 100 million Filipinos with affordable food.
He has, understandably, thumbed down the idea of temporarily suspending the collection of excise tax and value-added tax on fuel products, which contributes P500 million to government coffers. But even if he directs these particular tax collections to fund ayuda and other financial assistance to the poorest of the poor, they will not receive this immediately, because of the mere fact that government bureaucracy always gets in the way of urgent relief. For instance, to this day many jeepney drivers have yet to receive the fuel subsidy government promised them two years ago.
Suspending the collection of these taxes temporarily, however, will be immediately felt by all. It will cut gasoline and diesel prices, ease food and transport costs, and ensure that the majority will have enough money in their wallets to go to work and put food on the tables for their families.
To Marcos Jr.'s economic managers, it will not be a wise move. However, it is the common-sense solution. It won't solve all our problems, but it's a start.
Filipinos are desperate for relief. Many families have already more than tightened their belts; there is not even a waist for their pants to hang on. Incomes haven't risen in general, even though the minimum wage has inched up, but not enough to cope with the 5.4-percent inflation rate. We've sacrificed buying certain food items or put off paying some bills for now as our debts continue to pile up. Any personal savings, if at all, have already been exhausted to address pressing needs during the long Covid lockdown.
We wait with bated breath what the new administration will do to address these problems.
Image credits: Eryka Rose Raton on Unsplash